Shareholders win a round in suit against GTAT
Judge won't dismiss class action over failed Apple deal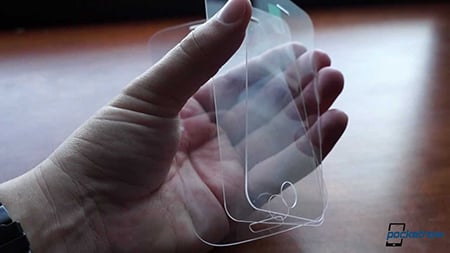 A U.S. District Court judge in Concord has refused to dismiss shareholders' class action lawsuit against tech giant Apple and the former executives and board members of GT Advanced Technologies, though underwriters of GTAT stock offerings have settled with them.
This increases the likelihood that the lawsuit – which charges that both companies misled investors that GTAT's deal to supply Apple with sapphire for its iPhone was intact when it was actually falling apart – will go to trial, if it's not settled beforehand.
It also mean that assets of the world's wealthiest company are still in play, but just barely.
U.S. District Court Joseph N. Laplante ruled May 4 that Apple could be on the hook because it might have controlled GTAT, even though he said such allegations are "thin."
The allegations, he said "are just barely sufficient to withstand Apple's motion to dismiss," he wrote.
The class action suit is a consolidation of 13 shareholder suits filed after GTAT's disastrous deal with Apple collapsed, resulting in Merrimack-based company going bankrupt in October 2014 with $1.3 billion in debt – about a year after it was signed.
The suit names former CEO Thomas Gutierrez, the ex-chief operating officer, Daniel W. Squiller, ex-CFOs Richard J. Gaynor and Raja Bal, ex-general counsel Hoil Kim, Apple and three underwriters, Canaccord Genuity Inc., Goldman, Sachs & Co. and Morgan Stanley & Co. LLC.
Laplante said that the parties asked him not to rule on the underwriters because they have reached a settlement, the details of which were not released. Laplante dismissed most, but not all, of the charges against Kim. But he upheld all the charges against the other executives
Although GTAT has since sold off most of its assets to private investors who are now running the downsized legacy company, the bankruptcy trustee is sorting out $50 million in leftover assets to distribute to creditors, and trying to collect more through litigation.
Bankruptcy trustee's suit
Just two weeks ago, the bankruptcy trustee launched a lawsuit against Gutierrez and Squiller, echoing many of the same charges as the class action. Indeed, the federal judge proposed a consolidation of both lawsuits.
But in the trustee suit, the board members – defendants in the shareholders' suit – are considered duped by the executives, and the trustee suit cites CFO Gaynor, a securities suit defendant, as having tried to warn his superiors about the Apple deal, even resigning because of it.
But both lawsuits describe the same situation. GTAT, which started out manufacture equipment to make material for solar panels and cellphones, agreed to produce sapphire to toughen Apple's iPhone screen in a deal financed by Apple. The suits claim officials did this even though they were warned by their own employees that GTAT was not even close to developing the technology to do so.
Officials said they felt the deal was "onerously and massively one-sided," since GTAT was a supplier, with production, exclusivity and non-confidentiality agreements, that swallowed all the risk. Meanwhile, the officials presented an optimistic front to investors, saying that the deal was on track when it was coming off the rails, both lawsuits claim.
Laplante seemed to back up some of the suits' allegations, but he was more skeptical about claims against Apple, which had urged the judge to dismiss plaintiffs' claims against it, arguing that they "represent an unprecedented, unwarranted and unsupportable expansion of liability under the federal securities laws."
Even so, this was good news for investors like Tom Ragatz, who had taken $146,000 – nearly all his 401(k) and his children's college savings – while working at a factory outside of Wichita, Kan., to buy GTAT stock. He said h made the purchase because he believed in the assurance from company officials that everything was proceeding well.
"It hadn't occurred to me that that people would be dishonest, and I didn't think it would be so abrupt," said Ragatz.
He had to take a second mortgage on his home to get his kids through college, and he has slowly been rebuilding his retirement. He doesn't expect to get all his money back, "but even a penny on the dollar is something. To hear the judge say that it's plausible – that is an exciting development."