Shaheen reintroduces legislation to aid at-risk low-income tenants in rural areas
Measure would push restructuring of Section 515 loans, other incentives for property owners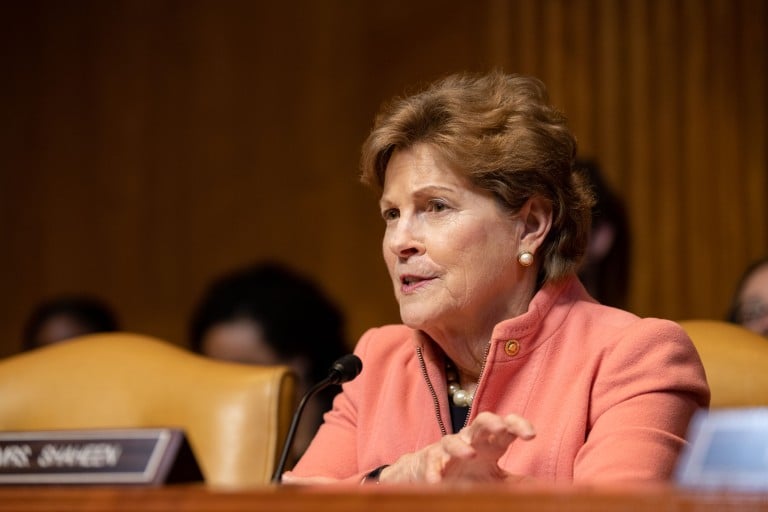 U.S. Sen. Jeanne Shaheen, D-NH, and her Democratic colleague Tina Smith of Minnesota have reintroduced a bill that is aimed at ensuring that low-income tenants in rural areas are able to maintain access to safe and affordable housing.
The Strategy and Investment in Rural Housing Preservation Act would protect access to affordable housing for families in rural areas that are often elderly or disabled and who are at risk of losing rental assistance through the U.S. Department of Agriculture's Rural Housing Service.
The bill would give the RHS tools to maintain rental assistance for residents in properties with prepaid or maturing mortgages, who are at risk of losing their homes, by restructuring existing Section 515 loans and extending incentives for property owners to stay in the program.
The bill also contains protections for residents in case a loan restructuring is not possible by allowing rental assistance to be decoupled from the underlying loan but remain in place at the property or by allowing the resident to transfer their rental assistance to another eligible property.
The bill also would require USDA to establish a plan for preserving affordable rental housing in rural areas, in consultation with an advisory committee composed of a variety of interested stakeholders, including tenants.
"The pandemic exacerbated housing insecurity in New Hampshire and across the nation, and that was felt especially hard in rural communities," said Shaheen, adding that the bill "would help address these obstacles by providing resources and assistance to renters in rural communities who would otherwise face housing instability."
The bill has won praise from advocacy groups, including the National Rural Housing Coalition, the Housing Assistance Council and the Council for Affordable and Rural Housing.