Shaheen bill would encourage heat recovery tech for manufacturers
Measure would target regulatory hurdles preventing their implementation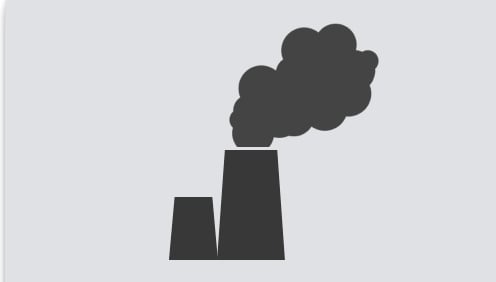 The Heat Efficiency through Applied Technology, or HEAT, Act – legislation that would address regulatory barriers hampering deployment of heat recovery technologies – has been reintroduced by U.S. Sen. Jeanne Shaheen, D-NH.
The measure is designed to encourage manufacturers to implement combined heat and power and waste heat to power systems, which can help reduce energy costs.
Combined heat and power allows a facility to generate its own electricity and thermal energy from a single fuel source. Waste heat to power captures heat from an industrial process and uses that heat to generate power.
The legislation would establish a federal framework to help states develop solutions to meet growing energy demands efficiently and economically through the use of CHP and WHP technologies, Shaheen said. She pointed to hurdles that include complicated procedures for connecting to the grid, high rates and fees incurred from utilities and air emission standards that do not encourage the efficient use of fuel.
Under the measure, the Department of Energy and Federal Energy Regulatory Commission would establish model best practices that address regulatory barriers to the heat recovery technologies, and states would be encouraged, but not required, to adopt those best practices. It also would create a voluntary grant program to help states implement Environmental Protection Agency guidance on output-based emission standards to encourage the efficient use of fuel through heat recovery systems.
Several business organizations have endorsed the measure, including the American Council for an Energy-Efficient Economy, the American Gas Association, American Public Gas Association, Combined Heat and Power Alliance and the Heat is Power Association.
Meanwhile, Shaheen – along with U.S. Sen. Maggie Hassan and First District Congressman Chris Pappas, recently announced that $1.9 million in federal grant money has been awarded to fund research projects aimed at advancing solar technology in New Hampshire.
The federal grants were awarded through the Department of Energy's Office of Energy Efficiency & Renewable Energy's Solar Energy Technologies Office, which supports research projects that will lower solar energy costs, strengthen the manufacturing of solar technology and strengthen the cybersecurity of solar tech systems.
Some $1.2 million of the funding is slated to support a University of New Hampshire project aimed at increasing access to solar technology in low-income communities.
The remaining $700,000 will be awarded to Brayton Energy of Hampton to support research designed to improve heat exchangers.