Shaheen backs bill to boost H-1B visa cap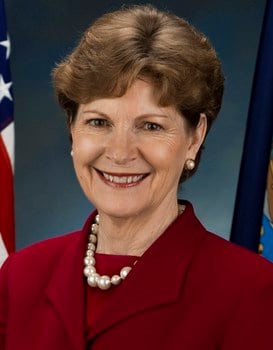 U.S. Sen. Jeanne Shaheen is co-sponsoring new legislation that would nearly double the number of visas and green cards that are set aside annually for highly skilled immigrants who work in science and technology.
The New Hampshire Democrat is among the co-sponsors of the Immigration Innovation Act of 2013, or the I-Squared Bill, which was introduced by Sens. Orrin Hatch, R-Utah, Amy Klobuchar, D-Minn., Marco Rubio, R-Fla., and Chris Coons, D-Del.
The bill would significantly raise the annual cap on H-1B visas from 65,000 (plus another 20,000 for those who hold advanced degrees) to 115,000. The senators who introduced the bill said that adding more H-1B visas — which are awarded to highly skilled immigrants who are sponsored by American employers — would help to address the shortage of workers in science, technology, education and math (STEM) fields.H-1B visas, which often go to workers in biotech, computer engineering and some health fields, have historically been high in demand. According to the Brookings Institute, employer requests for the visas have exceeded the quota every year, except between 2001 and 2003, when the annual cap was raised to 195,000.The demand for the H-1B visas has been so high in some years that the visas have actually run out within hours of becoming available, said Mona Movafaghi, an attorney and chair of the Immigration Group at Drummond Woodsum in Portsmouth.
The visas become available at the start of a new fiscal year, on Oct. 1, but can be applied for up to six months ahead of time, on April 1."There was a very long period of time when they actually ran out of H-1B visas on the first day," she said. "They would get so many petitions they ran out on that day."
Demand for the visas waned somewhat during the recession, she said, but has begun picking up again, and last year all the visas had been distributed by June.
"It's really important we have more H-1B visas if we want to keep our place in the world as an innovative, high-tech area," she said. "We've got to have these highly skilled people to do the jobs that need to be done.
"Companies in New Hampshire are well aware of the program, and they do take advantage of it, said Movafaghi.
According to a recent Brookings study based on 2010-11 figures, the Nashua-Manchester metro area ranked 72nd nationally in the number of H-1B visa requests — with 462 requests — and 42nd nationally in the number of H-1B visa requests per thousand, with 2.4 per each 1,000 workers. Some 63 percent of those visa requests were for workers in STEM fields, it said.
According to Shaheen, Texas Instruments and Oracle — both major New Hampshire employers — support the bill. Other high-profile companies that have expressed support for it include Microsoft, Facebook, Google and IBM.
But the program, while popular among many large employers that say they have a difficult time finding skilled workers to fill technical positions, has been criticized by groups that say that there is no labor shortage in the U.S. and that the visa-holders amount to indentured servants, since their residency and right to work in the U.S. is contingent on continued employment with the company that hired them.
Sen. Chuck Grassley, R-Iowa, a vocal opponent of the program, has said that some companies take advantage of the program by hiring large numbers of foreign workers through H-1B, and after training them, outsource the workers offshore.
While there is a lot of controversy around the issue, Movafaghi said she thinks it's possible that the political will exists to expand the H-1B program. "I think that the country realizes that there is a need for highly skilled workers," she said.
The bill would also make other changes to the H1-B program. According to a release from Hatch's office, these include:· Establishing a market-based H-1B escalator, so that the annual cap could adjust with market demands (with a 300,000 ceiling on the escalator).· Uncapping the existing exemption for foreign nationals who hold an advanced degree from an American university.· Authorizing employment for dependent spouses of H-1B visa holders.
The program would also raise application fees on the on H-1B visas and employment-based green cards and use the money to fund a grant program to promote STEM education and worker retraining in the U.S.
"New Hampshire is one of the country's greatest incubators for science and technology and I'm pleased to introduce the I-Squared Bill to ensure our state has the workforce to continue the innovation essential to New Hampshire's economy," Shaheen said in a statement.