Security firm finds success as crime grows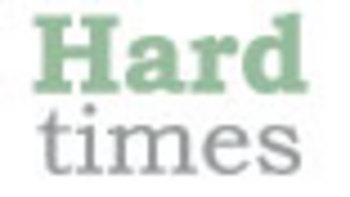 MILFORD – While many businesses are contracting in the sluggish economy, Liberty Guard Service is expanding.
President Charles Patterson, who owns Liberty, a Milford-based security company, and two smaller security-related firms, employs about 85 people.
Patterson expects that number to grow to nearly 100 by the end of the year.
Annually, the company grows between 15 percent and 20 percent, he said.
"As economic times decrease, business in the security field tends to have an increase," said Patterson, of Milford. "That has historically been the case."
Patterson said the reason is because, "As the economy turns down, crimes of opportunity escalate."
While on duty, Liberty's guards encounter everything from burglary and metal theft to illegal dumping of garbage.
Hard Times?
Across the country, security companies are doing well in a down economy, said Jeff Flint, executive director of the National Association of Security Companies.
While Flint said he had no hard data on the degree to which security companies are expanding, he has been hearing anecdotal stories that suggest they're growing.
The national association represents security companies that employ a total of roughly a half-million people. Property owners with vacant storefronts have become a growing part of security firms' client base, said Flint, who works in California.
Liberty's coverage area goes from Keene to Portsmouth to Concord and down into Massachusetts. Clients include big-box retailers, manufacturing companies, homeowners and even cruise lines.
One trend that Patterson has been seeing is older people turning to burglary to supplement their income.
"Homeowners need to be very careful right now," Patterson said.
To discourage would-be burglars, he says don't put expensive items such as big-screen televisions in a place that can be seen through the window. Set your lights to a timer and leave the television on if you go on vacation, he added.
Liberty offers a patrol service for homeowners who leave for vacations and such, Patterson said.
Another trend Liberty is seeing is internal theft – employees stealing from their employers – said operations manager Ben McDonald, a retired Pepperell, Mass., police sergeant.
Many companies install security cameras to foil thieves, but they don't actually watch them. Many times, burglars will be caught on camera, but the image is too poor to do much good, McDonald said.
Liberty will monitor previously installed cameras and alert authorities when trouble strikes.
Businesses owners should watch for graffiti and for "party zones" in obscure places on or near their property.
Those can create breeding grounds for problems, Patterson said.
Last summer, when the price of metals increased, there were a number of metal thefts from factories, Patterson and McDonald said.
Guards hired by Liberty must pass a 27-part pre-employment check, including criminal background, drug test, driving history and personal references. A recruit must also complete at least 40 hours of training.
The sour economy has made finding good applicants easier, Patterson said.
Guards are responsible for observing and reporting suspicious activity for a client. Any incidents are recorded in written reports that guards are trained to write. Training also teaches the guard what details to key in on.
Liberty identifies potential threats before they happen. The type of crime that's likely to occur can be different in the span of four blocks, Patterson said.
If a burglar is discovered, the guard will call police, monitor the activity, act as a liaison with police and write a full incident report.
Patterson is a former police officer who worked in New Jersey. He retired from law enforcement in 1993.
Patterson owns two other security-related businesses:
C&R Associates, a security consulting and brokering business. C&R employs three people. It was Patterson's original company, founded in 1997. Patterson added Liberty in 2005.
A year later, Patterson created Access Control Systems, which sells and services X-ray and metal-detection devices to federal, state and local government agencies across the country. It employs seven people locally and 20 more across the country.