Second-act startups
A growing number of seniors are indulging their entrepreneurial spirit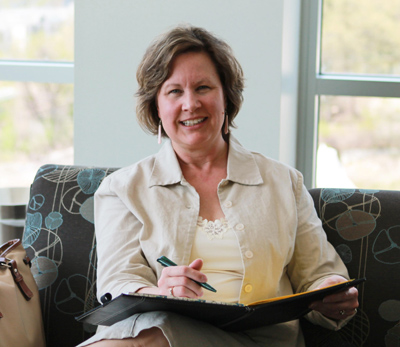 For five years, Pattie Hayes was the community relations director at Home Instead, a senior caregivers agency in Manchester. Her employers called her the "ideal spokesperson." Her clients appreciated the resources she provided.
She had a well-paying job and was well liked. And then, surprisingly, she left.
Her departure last summer wasn't exactly an early retirement, although at the age of 52, a previous generation may have viewed it as such. But that was also the generation that stowed away rainy day reserves for the eventuality of living a life of leisure.
That wasn't what Hayes had in mind. Initially, she resigned from her job to devote more attention to an aging parent. But shortly after gaining the flexibility she needed, she shifted course onto another career path.
As she describes it, friends would phone her, seeking her expertise on care options to help their ailing parents live safely at home or in an assisted living arrangement. Hayes says she was happy to help them navigate through the maze of resources available. And in doing so, she began to sow the seeds for what is now Compass Care Family Solutions, a one-on-one coaching service for families managing senior care. She launched her company in the spring.
Hayes says that for adult children with aging parents, she offers a level of support that fills a space between two types of services in New Hampshire: one is the state-run ServiceLink center, which gives out referrals and suggestions related to aging and disability resources via a toll-free phone call; the other is the handful of private-pay licensed geriatric care specialists who are usually registered nurses or licensed social workers.
"I was finding there was a gap that needed to be filled between those two spectrums," says Hayes. "I chose to fill that void."
In so doing, Hayes joined the ranks of new business owners over the age of 50, often called "encore entrepreneurs." In contrast to the archetype of young entrepreneurs pulling all-nighters to announce their latest inventions on Kickstarter, a rising number of older Americans who grew up sans social media are also transforming their dreams into business realities.
Risk tolerance
The boomer generation's influence on startup culture isn't merely anecdotal. The Kauffman Index of Entrepreneurial Activity reports the rate of entrepreneurship among people between the ages of 55 and 64 is rising faster than any other age group. In 2012, the 55-plus group represented 23 percent of new businesses, climbing steadily from 14 percent in 1996.
Part of that growth may reflect an attitude of optimism and independence that prevailed during this cohort's young adulthood, many of whom strove to own nicer homes than their parents and borrowed money with ease, especially with the arrival of the revolving credit card.
At the same time, this is the generation that was quick to rebel against authority and stand up for a righteous cause, a trait that in maturation, and certainly in a business environment, translates to diligence and perseverance.
Of course, a comfort level with debt is one of the factors that led the American economy into the Great Recession, provoking a maelstrom of personal and commercial bankruptcies. But that was hardly enough to dampen the spirit of the boomer entrepreneur. Seniors understand the adage that to succeed, you first have to fail.
Elizabeth Isele of Senior Entrepreneurship Works, a national nonprofit based in Portland, Maine, that helps people over 50 create new ventures, suggests that seniors fear risk less than those in any other age group.
During her interviews with them, she hears time and again, "I failed at so many things in my life, I'm not afraid of that anymore. Because I know I will come back."
Perhaps the most logical reason for the high rate of entrepreneurial activity among seniors is the exponential growth of the population: In the United States, the country is soon approaching a time when half the population will be over the age of 50. Fast-forward to 2029, and 20 percent of Americans will be over the age of 65. By 2032, that same age category will exceed the population under the age of 15.
In the Granite State alone, the 60-plus population is expected to swell to 419,080 by 2020. By 2030, 26 percent of New Hampshire's population will be 60 and older — higher than the national average. And that's an increase of almost 40 percent from 2012.
What's even more striking is the numbers of Americans expected to live into their 80s and 90s. Seniors are not simply living longer. They're living healthier lives, bringing with them the zeal to contribute to society and find fulfillment in their professional lives.
Advantages of aging
For Hayes, Compass Care was a "marriage between what I see as a need in the community and a passion." And with her third and youngest child recently graduated from college, she finally had the freedom to chance becoming her own boss. She's under no delusions, however, that her new business is a fast pass to wealth. But she does hope to replace her annual income while achieving a more flexible schedule.
Hayes' decision to cater to a demographic she knows well — for the most part, people over 50 — is also a move ripe with opportunity.
Peter Hubbell, CEO of the Manhattan ad agency BoomAgers, and author of "The Old Rush: Marketing for Gold in the Age of Aging," says, "The aging marketplace is raw and virgin in its potential with all the significance of the gold that was waiting for prospectors [of the 19th century]."
To elaborate on the market's viability, he points to data from the Nielsen company and the U.S. Census: In five years, 50 percent of the U.S. population will be 50 and older and they'll control 70 percent of the country's income. They also stand to inherit an estimated $15 trillion over the next 20 years.
Steve Young, 56, co-founded Streetwize Technologies, which produces a conversion kit that installs a hidden third wheel into a two-wheel Harley-Davidson motorcycle, catering to older bikers who find it more difficult to ride as they age.
The boomer generation is not only the wealthiest generation in history, says Hubbell, it's also the most self-indulgent. "They fully intend to be spending hard-earned dollars and scarce time on pleasure-driven activities."
That mindset bodes well for businesses like Streetwize Technologies, which is designing a product that accommodates older motorcycle riders who like the feel of leaning aggressively against their bikes when steering sharply around a curve but want to remain stable while driving.
Co-founder Steve Young, a 56-year-old former machinist and CNC programmer for a Fortune 500 company, had a concept that morphed into a product after friends with knee or hip replacements revealed they found it difficult to hold their bikes upright. They told him they would prefer to give up riding altogether rather than transition to a safe, but not very image-bolstering, trike with the clunky, two-wheeled back end.
Young is partnering with Mike Martein, the owner of Wizard Cycles in Nashua, to engineer a dual-glide conversion kit that installs a hidden third wheel into a two-wheel Harley-Davidson motorcycle.
Once installed, the hydraulic system design allows the bike to remain stable at low speeds or at a stop. As the bike accelerates, it transitions to a floating state, and "it rides like a two-wheeler," he says.
Young says his conversion kit may also help mid-lifers who are disabled or otherwise too weak to handle a heavy motorcycle. He may also have some clients riding for the first time.
Overall, he says, the industry has expanded beyond the traditional youth market: An older, professional crowd "is willing to spend the money to enjoy the rest of their life," he says. "That's where we fall in."
From the response he's received from vendors and prospective customers, Young anticipates punching out close to 2,000 units a year and expects to hire up to 30 employees. He invested about $50,000 of personal funds, mostly for patents and materials, and he projects the business will eventually produce $18 to $20 million in sales.
Any venture is a gamble, but aging has its advantages. "You know more," says this 30-year veteran of the corporate environment.
Fortunately, Young has savings. His child-rearing years are behind him. He has a spouse who teaches full time. These grown-up assets give him permission to pursue what he enjoys.
"What I'm doing now is what I'd do if I'm retired," says Young. "I'm doing something I like versus something I would do to put food on the table."
A fresh start
As Isele puts it, evidence gives seniors every reason to get into the entrepreneurial game: "Recent qualitative data documents that seniors who start a business after age 50 are still in business five years out," she says.
Nonetheless, she frowns on pie-in-the-sky thinking that leads to mortgaging a home or siphoning from friends. She acknowledges that many seniors do not have a sizable nest egg or an employed partner to pay their living expenses. And, she says, some banks are wary of lending to seniors.
But traditional financing is out there, she emphasizes. And she also encourages seniors to look into alternative resources: "We had one 89-year-old who funded her business with $3,000 through a crowdfunding campaign on Kickstarter."
62-year-old Thomas Mandra of Right On Fitness is a certified personal trainer who helps other seniors get in shape and feel better about themselves.
A fresh start can happen at any age, and with the extension of the average lifespan, "anyone over 50 is asking, 'What's next?" says Todd Fahey, the AARP state director in New Hampshire. And with the average Social Security benefit in the state about $1300 a month, he says, "most people at 65 are going to have to work — either for somebody or as an entrepreneur."
A layoff is what kicked a long-held dream into gear for Thomas Mandra of Nashua. The 62-year-old had no sooner finished a bicycle trek across Europe with his college-aged daughter when he learned that his 10-year position with the public school system was losing its funding.
As he had with emotionally handicapped middle school children, Mandra wanted to transform the physical and mental health of seniors. And after his outdoor journey, he wanted to stay active.
So last February, Mandra became a certified personal trainer. His goal is to get other seniors in shape and feel better about themselves. With a nod to the parlance of his own youth culture, Mandra dubbed his business, Right On Fitness.
Mandra keeps his office footprint lean. He requires only a laptop, some limited software, a few elastic bands and couple of weights. He plans to visit clients at their homes or clubhouses. And he's building a network of potential clients by talking to people at his gym and playing in a senior men's softball league.
Working out with people and keeping them motivated is the easier task, says Mandra, especially with his cross-section of skills in education, counseling and recreational therapy. But the marketing process is more of a challenge. To further develop those skills, he attended workshops with the nonprofit organization SCORE, and speaks regularly with a mentor.
The message he is trying to get out is that "I don't give up on people," says Mandra.
With consumers' desire to stave off aging, and New Hampshire's ranking as the third-oldest population in the country, the appeal behind Right On Fitness is likely to resonate with a local audience.
"There's going to be a great opportunity to start businesses in New Hampshire to serve that demographic," says AARP's Fahey.
(To help budding entrepreneurs, AARP-NH, in partnership with the U.S. Small Business Administration and the Center for Women's Business Advancement, is continuing its series of workshops it began in April. Southern New Hampshire University will host the next "Encore Entrepreneur" forum on Sept. 30. It is an RSVP-only event.)
Of course, not all seniors will want to strike out on their own and cater to their own demographic. But those who do can improve the lives of others.
As BoomAgers executive Hubbell sees it, boomers are willing to pay a premium to stay fit, indulge on fringe activities and assume responsibility for their elderly parents.
Businesses like Right On Fitness, Streetwize Technologies and Compass Care are prospecting for customers in an aging marketplace, and Hubbell says it's one that's largely uncontested: "Those people who realize the value and bring an entrepreneurial and adventurous spirit to seasoning it will see the greatest reward."