SEC launches Performance Sports Group investigation
NH company also reveals inquiries by other U.S., Canadian regulators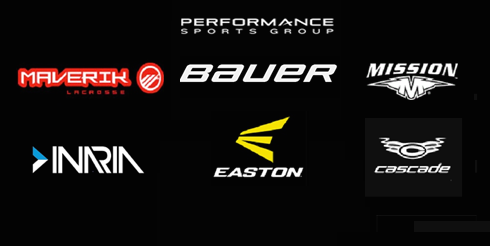 The U.S. Securities and Exchange Commission is investigating Performance Sports Group, the Exeter-based company disclosed Wednesday in a federal filing.
In addition, the company is the subject of other inquiries by U.S. and Canadian securities regulators, the company revealed.
The filing did not indicate what the investigations are about, or whether they are connected in any way to an internal investigation and audit that is holding up the filing of its annual financial statement. That delay could cause it to default on hundreds of millions of dollars in loans, the company said on Monday.
But the disclosure came just days after an amended class action detailed charges of securities fraud by the company, primarily by allegedly pressuring customers to buy more goods up front at a discounted rate in order to boost revenue numbers, misleading investors into thinking the company was doing better than it actually was.
These legal troubles follow other woes. The sports equipment and apparel company formerly known as Bauer – which now employs 170 people at its Exeter headquarters – wrote off $145 million in goodwill, laid off 15 percent of its workforce. It's also been through a proxy fight, its CEO has resigned, and two high level executives were terminated in Exeter.
PSG's latest disclosure was in response to an article published Monday on NHBR.com about the aforementioned internal investigation, and the company hiring a law firm that specializes in defending against securities charges.
"While its August 15 announcement referenced an internal investigation, Performance Sports Group is also the subject of inquiries by U.S. and Canadian securities regulators, including an investigation by the U.S. Securities and Exchange Commission," the company disclosed.
The filing also went on to say that the company was now subject to a single class action lawsuit. The NH Business Review article originally said that it was the target of six. Actually, six firms announced that they had filed class action lawsuits in May, but only two were actually filed, and those have since been consolidated into one suit in U.S. District Court in Southern New York.
'Progressive sales program' charged
The class action suit echoes charges made by W. Graeme Roustan, former chair of the company's board of directors. It also quotes unnamed PSG employees and customers, charging that company officials misled investors to inflate the stock price, from Jan. 15, 2015, to March 14, 2016.
The suit charges that "PSG was employing a progressive sales program whereby it was offering its customers discounts in exchange for larger quantity purchases … in a coercive fashion to force PSG customers to continuously increase their purchases or risk losing valuable discounts, regardless of actual demand for the product by its retailers."
In March 2016, after sales slowed, the company cut its earnings per share guidance by 80 percent, the lawsuit charges.
The company blamed this on market conditions, a slowdown in baseball sales and several retailer bankruptcies, including The Sports Authority.
The suit uses Roustan's survey results to back up its allegations. But it also quotes unnamed witnesses. For instance, it quotes a PSG sales rep and independent contractor of 29 years who requested that he "ask [retail customers] for increased volume from the previous year to maintain current or increased discounts."
It also quotes an unnamed co-owner of a Salem, NH, retail customer (who also has six additional locations in New Hampshire and Massachusetts), who allegedly was told that if the store didn't increase it sales by 15 percent, it would lose it discounts.
Officials at headquarters said that orders had to be shipped early "to make [PSG's] numbers in a certain quarter," the Salem retailer allegedly said. He added that he had to place an order whenever PSG asked. "If the shelves were already full, it was impossible to forecast what will be needed for the next year, but PSG didn't care. It just needed the order," the filing said.
When an executive tried to speak out against such "aggressive" tactics to the board of directors, he was fired, the unnamed source allegedly said.
Similar tales were allegedly told by store owners in New Jersey and Milwaukee.
The lawsuit, while alluding to the PSG's stock price drop as news of the company's financial troubles became known, does not ask for specified damages.