Sans bail, developer stays jailed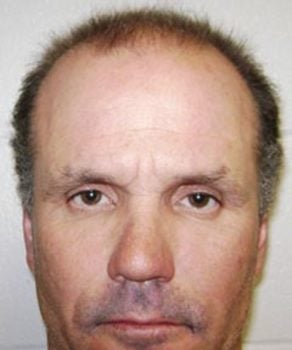 NASHUA – A developer accused of financial shenanigans with a habit of not showing up in court proved to be too much for a judge Monday.
Hillsborough County Superior Court Judge James Barry ordered Richard Berube to remain in jail, where a series of failed real-estate developments and other problems have put him, unless he raised $3,000 bail.
"Your honor, how am I going to pay that?" Berube said.
Barry offered only a short grumble in response and told a bailiff, "Take him back into custody."
Berube has had plenty of court-related activities lately, including a six-hour standoff with Londonderry police at his home last year. Police were trying to arrest him for his failure to attend a hearing on $18,000 he allegedly owed in child support.
On Monday, he was in court over money allegedly owned to the company Nashua Wallpaper.
Berube has also been involved in legal battles over incomplete condominiums he built in Litchfield. Several tenants allege a series of misdeeds and incomplete construction.
Monday's court appearance concerned money that Berube allegedly owes Nashua Wallpaper.
Berube argued that he couldn't pay anyone anything until his creditors meet Wednesday, an appointment he said he couldn't miss.
"I have no more personal assets," Berube said. He added later: "I want as many people paid as possible. I don't own anything right now."
But Judge Barry was unsympathetic, repeatedly reminding Berube that he had filed for personal bankruptcy and hadn't been removed from cases involving Blossom Court, the LLC for which Berube says he is the managing member.
The attorney for Nashua Wallpaper, Paul Mistovich, didn't specify how much Berube allegedly owes. After the court hearing, Mistovich told a reporter he didn't know the amount. The court file was not available.
Mistovich said Berube hasn't complied with court orders, and that he inspires "very little faith" in the people who are owed money.
Bruce Heiser is one of those people. He is one of several Litchfield residents chasing Berube through the court system for, among other things, failure to complete the Blossom Court complex.
Heiser also asked Barry to keep Berube in jail. "He has a willful disregard for court guidelines," Heiser said.
Berube's companies have left Blossom Court and another 55-and-older condominium development in Litchfield – Heritage Court – incomplete. Residents charge that he has mismanaged the projects and related money. Blossom Court was placed into state receivership.