Ruger closes 2017 with big drop in sales, income
28 percent cut in workforce helped gunmaker adapt to slump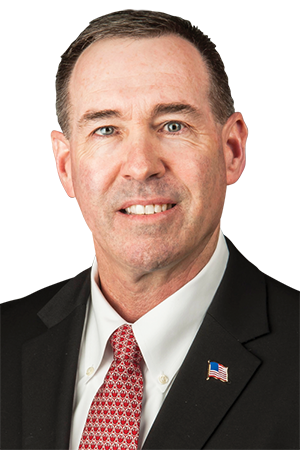 When Sturm, Ruger CEO Christopher J. Killoy talked on Thursday about a "challenging year" for the gun industry, he was talking about 2017, when gun sales slumped, not this year, when a major rival filed for bankruptcy, and yet another school shooting revived talk about gun control.
Indeed, Thursday's earnings call barely mentioned the carnage at Stoneman Douglas High School in Parkland, Fla., a mass shooting that left 17 high school students dead and has resulted in school walkouts and urgent meetings, with politicians demanding, among other thing, tougher gun laws.
"I want to take a moment and reflect upon the recent tragic events in Florida," said Killoy at the end of his prepared remarks in the earnings call transcribed by Seeking Alpha. "Although this call is intended to focus on our business, like all Americans, we also struggle with the shock and sadness of these horrible events. We will continue to stand by our model as arms makers for responsible citizens but we are people too and are impacted when tragedies like this occur in our communities."
Business has not been good at Ruger, headquartered in Connecticut but with a major facility in Newport, NH. Gun sales fell by 21 percent from 2016, to $522.3 million, and earnings per share dropped by 37 percent, to $2.91 per share. Sales though distributors fell by 17 percent, even lower than the 11 percent industry-wide sales decline, though that is partly because Ruger refused to follow its rivals in offering deep discounts or rebates to clear inventory.
The sales falloff is partly due to the very high sales numbers of 2016, driven by the expected presidential victory of Hilary Clinton, a staunch proponent of gun control. But once Donald Trump defeated Clinton, gun sales dropped, and firearms manufacturer Remington even declared bankruptcy on Feb. 12.
Ruger "carefully monitored our headcount" over a 13-month period, via attrition, reduction of overtime, ending temporary work assignments and in January eliminating 60 indirect labor positions, Killoy said. In total, the company cut its workforce back by 700 or 28 percent. It is now down to 1,800 people, about a third of whom are employed in Newport.
The staff reductions meant that "Ruger is better position to succeed in 2018," Killoy said, including keeping an eye on Remington, which he called "a great company."
"We are going to monitor and see if there may be some opportunities down the road, we think given our strategy and our capital structure, with no debt and $63 million of cash on hand may provide some opportunities down the road if they present themselves."