Rochester development chief picked to head N.H. Division of Economic Development
Governor praises her 'track record'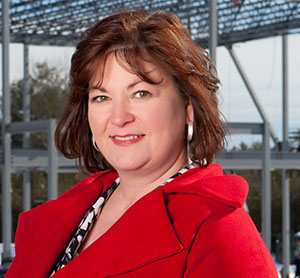 Karen Pollard, deputy city manager and director of community development for the city of Rochester, has been nominated by Gov. Maggie Hassan to be the next director of the New Hampshire Division of Economic Development.
Pollard, who was praised by the governor for her "track record of working to bring advanced manufacturing and other innovative businesses" to Rochester, will take over leadership of the division from Chris Way, who has served as the state's interim economic development director since 2011. Way will be named deputy director of economic development, pending Pollard's confirmation by the Executive Council.
The director of economic development position had been essentially unfunded for several years after previous legislatures had made it a $1 line item in the budget of the Department of Resources and Economic Development. But it was fully funded in the last legislative session, paving the way for Pollard's nomination.
During Pollard's tenure in Rochester, the city completed a major industrial park expansion that attracted a $100 million investment from the French aerospace giant Safran, and Strafford County won its first Economic Development Administration grant for infrastructure, which helped with the expansion plans of several firms.