Risk assessments are crucial to thwart cyberattacks
A holistic assessment reveals gaps and can provide a clear plan for how to close them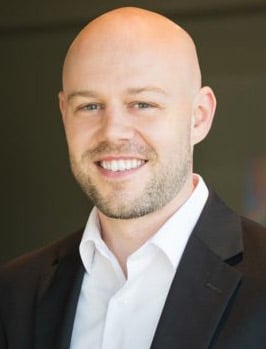 Every time a new cybersecurity attack makes headlines, a new series of articles comes out stressing the need for any number of security solutions – ranging from basic user training to high-end penetration testing. However, what's necessary is not a shotgun approach, but a holistic assessment of the gaps your business has, the potential impact of those gaps, and a clear plan for how to close them and mitigate risk. In short, what every organization needs is a comprehensive risk assessment, which is the fastest path to cybersecurity peace of mind.
Why a risk assessment is crucial
"I didn't know" isn't going to be a comfort to any of your employees or clients in the event of a breach. A risk assessment, in sum, is a deep dive into the systems and processes that make your business work to ensure that you do know where your gaps are and can avoid a breach in the first place. The Risk Assessment process includes a review of how people access data, how data is stored and saved, what a company's onsite and offsite infrastructure looks like, and the state of its IT infrastructure. While some of this review involves highly technical elements, such as firewall scans and scans of all network drives and devices for personally identifiable information (PII), it also includes a review of key business processes, policies, staff training, and data workflows. Both categories of technical and nontechnical elements must be reviewed – otherwise, you may end up with only surface protections that are full of open holes, inviting viruses and hackers into your environment.
The ultimate goal
Ultimately, the goal isn't just to know what your gaps are, but to close them. As such, the Risk Assessment process is designed to lead to a clear, Written Information Security Program, or WISP. A WISP ensures that you not only have the correct technical defenses, but also the right policies, training, and internal controls protect your business, your clients, and your team.
The most common mistake
The most common mistake business leaders make is assuming that the IT department alone is responsible for cybersecurity. Information security goes beyond the realm of firewalls, servers and passwords, and IT departments are almost never equipped with the right training and tools to perform a comprehensive security Risk Assessment, create a WISP, and then implement and manage the technical pieces, training, and ongoing work it takes to remain secure. Regardless of whether you utilize Mainstay for this service or not, it is critical to recognize that you need to leverage a dedicated Information Security team for your business, and a risk assessment is the perfect place to have them start!
Ryan Robinson is chief service officer at Mainstay Technologies, an IT and cybersecurity firm that serves businesses and nonprofits throughout northern New England. He is an expert in IT strategic planning and is a sought-after speaker on technology and information security.