Returning to 'regular order'
Congress should heed Sen. John McCain's call to follow legislative rules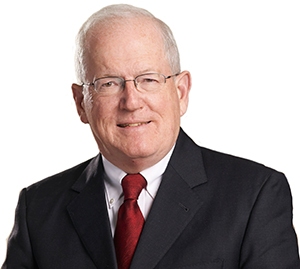 Arizona Senator John McCain, battling brain cancer but not visibly slowed by it, returned to the floor of the United States Senate on July 25, to join with all but two of his fellow GOP Senators in voting to allow debate on repeal and replacement of the Affordable Care Act. After doing so, however, McCain let his colleagues have it. Here is what he said, which is worth quoting at length:
"I hope we can again rely on humility, on our need to cooperate, on our dependence on each other to learn how to trust each other again and by so doing better serve the people who elected us.
"Stop listening to the bombastic loudmouths on the radio and television and the internet. To hell with them. They don't want anything done for the public good.
"[Our debates] are more partisan, more tribal more of the time than any other time I remember. Our deliberations can still be important and useful, but I think we'd all agree they haven't been overburdened by greatness lately. And right now they aren't producing much for the American people."
Referring to the process of dealing with the Affordable Care Act, he said, "We've tried to do this by coming up with a proposal behind closed doors in consultation with the administration, then springing it on skeptical members, trying to convince them it's better than nothing, asking us to swallow our doubts and force it past a unified opposition. I don't think that is going to work in the end. And it probably shouldn't."
McCain then commented that the Senate had gotten nothing done since January, and should return to "regular order." "Regular order" is a term of art in legislative bodies, meaning following the rules.
In most legislative bodies, including the Senate, as almost everyone learned in school or by reading the "How a Bill Becomes Law" summary provided to visitors at the U.S. Capitol or the New Hampshire state house, bills are introduced, then referred to committees that hold public hearings, which propose amendments and recommend action, and then go to the floor of the body in which they are introduced. Debate, further amendment and votes occur. If the bill passes, it goes to the second body for further consideration, debate, amendment and passage. If the resulting bills differ, a committee of conference tries to reconcile the bills and come up with something that becomes law. The public is allowed input at hearings and through contacting their representatives with opinions.
This basic civics lesson should be contrasted with the process that resulted in the original Affordable Care Act produced by unified Democrats working with the Obama Administration, and the sloppy and confusing antics of the GOP in trying to amend, repeal, replace or whatever it is they think they are doing now, working with the inexperienced and inconsistent Trump Administration, which seems to send conflicting messages. Regular order presumes input from both parties, sharing ideas, reaching compromises and fashioning good public policy. Compare that with the show in Washington in July, whatever the outcome.
McCain's call for "regular order" also suggests the need to return to it on a broader scale. At the same time the Senate was engaged in its activities, President Trump journeyed to Ohio for one of his campaign-style rallies, in which he made the somewhat astounding claim that he was "the most presidential president ever, with the exception of the late Abraham Lincoln." Think about that one for a few minutes, and compare Trump's performance to that of other presidents in your lifetime, and compare their conduct with Trump's claim. (It is good Trump recognizes the greatness of Lincoln, but what happened to poor George Washington, or John Adams, Thomas Jefferson, James Madison, Teddy and Franklin Roosevelt?)
Also, consider the President's treatment of Attorney General Jeff Sessions, the first Senator to endorse Trump, a Trump appointee, who apparently has angered Mr. Trump by following the ethics rules of the Justice Department! Trump does most of this, like much of his communicating, in "tweets." If such conduct and treatment of his own appointee by Trump is "presidential," the definition of the term has changed, indeed.
McCain could be faulted if his call for "regular order" means Congress will continue to ignore the major issues of debt, deficit and fiscal irresponsibility, which by neglect seems to have become bi-partisan business as usual. Also, failure to address entitlement reform and the need for increased revenue, decreased spending, or both, should not be permitted in a return to "regular order."
Let us all hope that conduct and processes in Washington change, and that the players at both ends of Pennsylvania Avenue listen to Senator McCain. But don't bet on it.
Brad Cook, a shareholder in the Manchester law firm of Sheehan Phinney Bass & Green, heads its government relations and estate planning groups.