Report: Brookstone plans bankruptcy filing
Sale to owner of Spencer's chain is said to be in works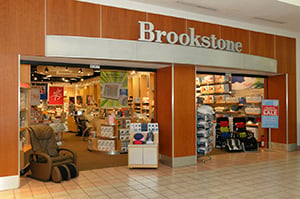 Merrimack-based specialty retailer Brookstone Inc. is preparing to file for bankruptcy as early as Sunday, with plans for its acquisition by another specialty retailer, Spencer Spirit Holdings, according to The Wall Street Journal.
The newspaper, citing people familiar with the situation, said Spencer Spirit – owner of the retail chains Spencer's and Spirit, is looking to complete paperwork over the weekend.
Spencer Spirit is expected to pay about $120 million for the company, the Journal said.
Brookstone was taken private in 2005 in a $445 million deal.