Report: August N.H. home sales dip from a year ago
RE/MAX report finds median sales price higher than '13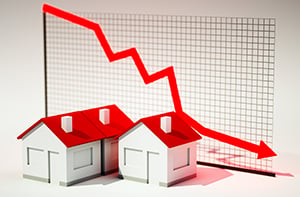 The number of housing units sold in New Hampshire in August was 3.5 percent lower than a year ago, although sales volume was slightly higher than July, according to the monthly housing report issued by RE/MAX Insight.
But while the median sale price in New Hampshire, at $222,000, was 3.1 percent higher in August than a year earlier (when the median was $215,225), the median was actually $3,000 less than the $225,000 median reported in July 2014.
According to the report, there were 1,931 units sold in August, compared to 2,000 sold in August 2013. Some 1,920 units changed hands in July 2014.
Average days on the market rose to 85 from the previous month's 82. A year ago, average days on the market was 92.
Inventory of homes remains at 16,298, unchanged from a month earlier, but nearly 300 lower than last year's 16,590.
Drilling down to the Nashua market – the only one in Nashua that the RE/MAX report singles out – there were 113 units sold in August 2014, 14.1 percent more than a year earlier. Median sale price was $219,900, 5.1 percent lower than a year ago.