Report: 9,700 New Hampshire homes at risk from hurricane storm surge
Total reconstruction value is $2.3 billion, CoreLogic says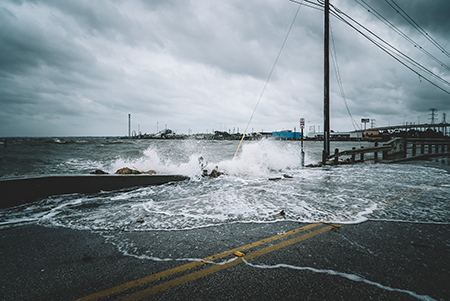 Over 9,700 New Hampshire Seacoast homes are at risk of storm surge flooding, and in a worst-case scenario reconstruction costs could total over $2.3 billion.
That's according to a report released by CoreLogic, the real estate data and analytics company.
The firm said it prepared its storm surge report using a methodology that combines simulations and different types of data from several sources, including the National Oceanic and Atmospheric Administration (NOAA) and the United States Geological Survey, as well as data owned by CoreLogic.
The report provides data and analysis for the 19 states that border the Atlantic coast and the Gulf of Mexico. The homes analyzed are "single-family residential structures less than four stories," including mobile homes, duplexes, manufactured homes and cabins.
In New Hampshire, the breakdown at risk runs from extreme to moderate:
• 784 homes are at extreme risk ($64.4 million reconstruction value)
• 4,267 are at very high risk ($868.9 million reconstruction value)
• 2,895 are at high risk ($787.9 million reconstruction value)
• 2,307 are at moderate risk ($590.8 million reconstruction value
CoreLogic said reconstruction cost projections represent the cost to completely rebuild a property.
Nationally, the report said 6.9 million homes are at risk of hurricane storm surge. Of the 19 states surveyed, Florida was identified as the most vulnerable, with 2.7 million homes at risk.