Remembering two significant contributors to N.H.
John and Elizabeth Beckett touched many lives in the Granite State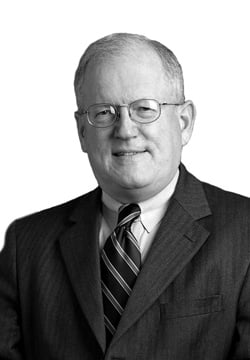 On May 10, Elizabeth D. Beckett died in Medford, Ore., at 97. A native of that state, she spent a good deal of her life in New Hampshire and accomplished a great deal here.
Along with her husband John A. Beckett, they raised three children, contributed to their communities and, after overcoming battles with a mysterious energy-sapping illness, Elizabeth served as the Head Start director for Strafford County for a number of years. After John Beckett died in 1998, she moved to California, and then to Oregon.
Generations of students at the University of New Hampshire knew John, and many knew Elizabeth as active participants in the life of the school.
John Beckett was the Forbes Professor of Management at UNH from 1962 to 1981 and put thousands of students through his senior seminar capstone course at the Whittemore School, and many of them have recounted his imprint, his requiring excellent thought and his organized presentation, that helped shape their approach to later achievements.
The Becketts met at the University of Oregon where the young John Beckett, raised in relative poverty by a single mother, met Elizabeth DeBusk, daughter of a professor and dean. They went on to the Harvard Business School, where he received his MBA, and he taught accounting at MIT's Sloan School before going into private business.
In private business, Beckett came into contact with Maurice Stans, who became budget director under President Eisenhower and later Secretary of Commerce under President Nixon. Stans brought Beckett to Washington for the last two years of the Eisenhower administration as assistant budget director. In 1962, Beckett became the first occupant of the Forbes Professorship in the Whittemore School, and moved to Durham.
Beckett's academic contributions went beyond business. He taught a notable course called "Thinking about Thinking," and after his retirement, he taught at New Hampshire College (now Southern New Hampshire University) and served two terms in the Legislature as a Republican from Durham.
Durham has not elected many Republicans since, and Beckett was notable in his advocacy for reform at the state level when he served there. He treated all of the other 399 members with respect and won the friendship of many who disagreed with him.
One of the efforts the Becketts conducted together was the "Rockefeller write-in" in the 1968 presidential primary, the event that brought this writer, then a 20-year-old college student, into contact with them in what was to become a lifelong friendship.
On the day Gov. George Romney of Michigan withdrew from the presidential race, Beckett called a news conference, invited like-minded faculty and students from the university to his home on Mill Pond Road in Durham and, before a mob of reporters, anxious to have an alternative to front-runner Richard Nixon in the March GOP presidential primary, declared Governor Romney's action "the selfless act of a statesman."
For the next month or so, a tiny band of Rockefeller write-in advocates crisscrossed the state, picketed Nixon's appearances and had a thoroughly enjoyable time. Often, Elizabeth Beckett would drive the car for those involved and hold a sign herself.
Rockefeller, who Beckett had been urging to run, stayed out of the primary and only later participated briefly in what by then was a Nixon season.
But the Rockefeller group joined together and reviewed the results in one hotel room in the Sheraton Wayfarer Hotel in Bedford (the same location where Eugene McCarthy's army of volunteers were celebrating his showing against President Lyndon Johnson in the hotel's convention center).
One of the favorite anecdotes about John Beckett and a summary of his clarity of thought and priorities is the story of when his secretary came into class during the 1968 election season and reported to him in a note, "Governor Rockefeller is on the phone." Beckett looked at her sternly, and in a rather loud stage whisper responded, "Tell Governor Rockefeller I'll call him back. I'm teaching."
Near the end of his life, the Becketts moved to Riverwoods in Exeter, where he died.
Elizabeth Beckett then moved to be near her daughters in California, pursued her hobby of quilting, remained active and engaged in her family's life and, when independent living no longer seemed prudent moved to a continuing care retirement community in her native Oregon.
She had 16 years of a vigorous life after John's death and displayed remarkable independence.
Those who knew the Becketts, whose lives were touched by John Beckett's teaching or Elizabeth Beckett's work with young children or in charitable causes in Durham and the Seacoast, will know the loss that her passing is, but also should take a moment to appreciate their contributions to New Hampshire and the individuals they helped to educate and grow up.
Brad Cook, a shareholder in the Manchester law firm of Sheehan Phinney Bass + Green, heads its government relations and estate planning groups.