Remembering John H. Morison, N.H. giant
Both tangibly and as an example, his accomplishments in business and the community were substantial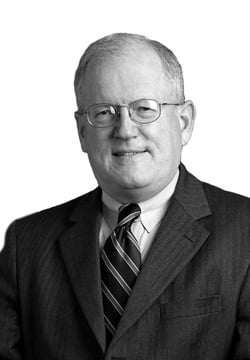 There are giant contributors to New Hampshire of whom most of us are unaware. Not politicians or publicity-seekers, these people promote the New Hampshire economy, provide jobs, contribute to the cultural richness of the state, watch out for those less fortunate, and see needs and try to fill them. John H. Morison, who died Sept. 15 in Peterborough, was a prime example.
Morison was 100 years old when he died, a resident of the RiverMead retirement community. He was participating in discussions and meetings with friends and family until shortly before his death.
Why was Morison important to New Hampshire? Both tangibly and as an example, his accomplishments in business and the community were substantial.
Morison's family was one of the founders of Peterborough. He, however, was born in Milwaukee in 1913. He came east to attend Harvard University. He went to Brazil in 1939 to work. He was married at the family farm, Upland Farm, in Peterborough in 1944, to his wife Olga, a Brazilian. After World War II, he again lived in Brazil, but returned to New Hampshire in 1949.
Upon his return, Morison bought an almost defunct and bankrupt manufacturing business, Hitchiner Manufacturing Co. of Milford, and worked throughout his life to turn it into a very successful, international manufacturer of cast metal products, including automotive parts and even the "Big Bertha" golf club driver heads.
Hitchiner is a major New Hampshire employer, and Morison was careful to include a variety of people on its board to bring outside perspectives to the oversight of the company.
Son John III now heads the company and oversees its manufacturing in New Hampshire as well as at plants in several countries.
As a successful businessman, Morison could have enjoyed his income and sat back and relished the beauty of his homes in Amherst and Lyndeborough, two of New Hampshire's most beautiful towns. He did not. He was engaged in his communities and the cultural and social life of the state. He served on the board of the Currier Museum of Art, one of the gems of New Hampshire culture, New Hampshire Public Television, Canterbury Shaker Village and the New Hampshire Charitable Foundation.
An innovator in health care and not-for-profits as well as business, Morison was one of the guiding lights of the Matthew Thornton Health Plan, the first health maintenance organization in New Hampshire, along with Dr. James Squires, another major player in New Hampshire progress and thinking in the last 50 years.
In his region, Morison saw the need for a facility to which people could move in retirement, without leaving their home bases. He was a guiding inspiration in the formation of the RiverMead community, a continuing care retirement community that now is home to many notable people in the Monadnock Region and is built on what was formerly part of the Morison family's Upland Farm.
Morison's legacy continues with the contributions of his son John, a UNH graduate who not only leads the family business but has chaired the board of the Business and Industry Association of New Hampshire and served on state and local boards and the boards of charitable organizations.
It is trite to say that it is not how long a person contributes, but how well that counts. When it can be well and long, it is a bonus. John H. Morison continued an historic family's contribution to his town, region and state, while also contributing to its economy and prosperity. His example should be one noticed and appreciated by everyone in New Hampshire who has benefited from his contributions, but more importantly, should be emulated by others in business.
Well done, Mr. Morison — and thanks!
*****
In another significant loss, Henri R. Leblanc of Bedford died on Sept. 18.
Like John Morison, Leblanc was significant in contributing to the development of health care in New Hampshire, serving as CEO of The Courville Communities for 18 years. Courville provides assisted living and nursing home care in various facilities as a for-profit provider, one of the components of the options available to those in need of care. Before that, he worked at St. Joseph Hospital in Nashua. Active in his communities, he chaired the Nashua United Way, was on the boards of the Red Cross and St. Joseph Hospital. A sports fan, Henri's enthusiasm could be seen at many events, and his smile was infectious.
*****
On a political note, Manchester voters have narrowed the field for aldermanic and school board races and gave a boost to Patrick Arnold, challenger to assumed front-runner and incumbent Ted Gatsas, in the mayor's race. Arnold received 41 percent of the primary vote in the nonpartisan elections.
Also of some interest, former Congressman Frank Guinta announced his candidacy for the GOP nomination to face Carol Shea-Porter, and former UNH Dean Dan Innis is presumed to be a candidate in that race, as well. It will be interesting to see how other primary races develop, looking ahead to the 2014 general election.