Register of probate a little-known position, becomes a political challenge
In Belknap County, one of the candidate wants to abolish the job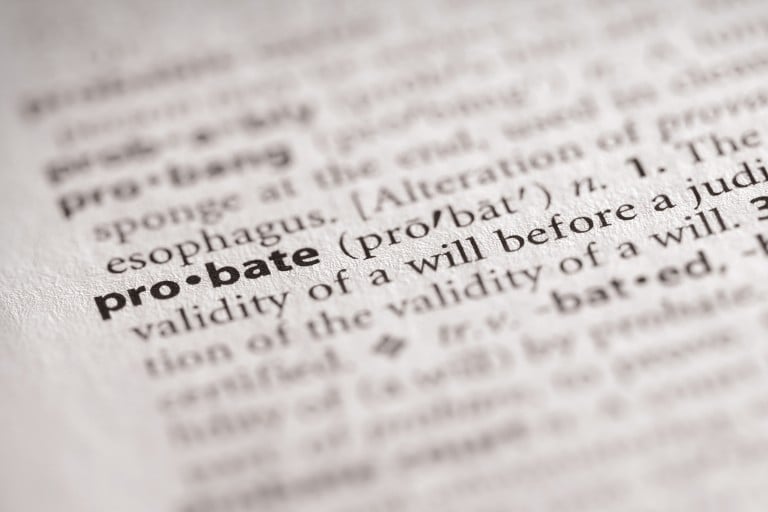 The race for this role seldom attracts attention. This year, there's an unusual juxtaposition.
The two candidates vying Sept. 13 to be the Republican candidate for Belknap County Register of Probate — Marc Abear of Meredith and the incumbent Alan Glassman of Barnstead — fundamentally disagree on whether the job should be abolished altogether, or restored in full to provide a valuable community service.
The future of the position will be decided Nov. 8, when voters across the political spectrum are asked to vote on the New Hampshire Abolish Office of Register of Probate Amendment. A "yes" vote will support scratching the state's nine county register of probate offices and references to the position in the New Hampshire Constitution. A "no" vote will oppose eliminating the position and the constitutional references to it. In other words, yes means the job disappears, and no means it continues.
Currently, the County Registers of Probate are part of the New Hampshire Circuit Court Probate Division, which has jurisdiction over matters pertaining to guardianships and involuntary commitment proceedings, adoptions, name changes and the partition of real estate. A bulk of its business concerns wills, trusts and estates — which can become thorny and expensive challenges upon the death of a family member.
The candidate elected to the register of probate position in Belknap County will serve for a two-year term, or a shorter stint, depending on whether the positions stays or goes.
Glassman, the incumbent, has served for three terms, a total of six years, as register of probate in Belknap County, and is seeking the Republic nomination again. Glassman currently serves as treasurer of the state Hampshire Republican Party, is a former head of the Belknap County GOP, a position now held by Rep. Norman Silber of Gilford.
Before retiring in 2008, Glassman worked in the insurance industry for Travelers, The Hartford, Connecticut Mutual, and Massachusetts Mutual, and most recently at CGI in Andover, Massachusetts.
In a written statement, Glassman said he's running to continue working with other county registers, the secretary of state, state Senators and state representatives to reinstate customer service in the probate division, which he said will reduce the financial burden for county residents when a family member's estate must go through probate, often with the help of a lawyer. Glassman said the 2011 shift of probate duties to the judicial branch increased costs for those who aren't able to complete the required filings online, and haven't structured their estates to avoid probate altogether.
"Feedback from many NH residents after encountering very limited assistance at the courthouse is that they have been advised to seek an attorney if they are unable to properly submit the necessary information. If we still had functioning registers of probate to help, most residents would not have to deal with attorneys and their associated legal fees," Glassman wrote.
'Vestigial office'
Abear, who is challenging incumbent Glassman for the job, is a Meredith resident, served in the State House in 2016, and did not seek re-election in 2018. During his term he served on the Ways and Means Committee and as clerk of the Belknap County Delegation.
He calls the register of probate a "vestigial office" that was supposed to be eliminated when the legislature transferred the work to clerks in the county probate courts, which now require filing of legal documents through an online system. The register of probate position, which pays $100 a year, may eventually disappear, depending on November's vote.
The bill to eliminate the job was introduced by Silber in May, and achieved support in both houses from Democrat and Republican senators and representatives.
"Good decision making comes from argument of issues, staying with the applicable facts and using logic while avoiding personal attacks," Abear wrote in response to emailed questions about his qualifications and why he is running for a role that may be discontinued.
To identify his political position, Abear said he supports Mike Rowe's S.W.E.A.T. pledge, which he said "should be part of our children's upbringing." The acronym stands for "Skill and Work Ethic Aren't Taboo," and the pledge affirms the value of living in America with freedoms guaranteed by the Constitution, working hard to achieve a goal, and avoiding debt to support a lifestyle beyond one's means.
The state primary is Sept. 13 and the general election is Nov. 8.
This article is being shared by partners in the Granite State News Collaborative. For more information, visit collaborativenh.org.