Reflections on Veterans Day
The work of Easter Seals' Veterans Count resonates across New Hampshire and beyond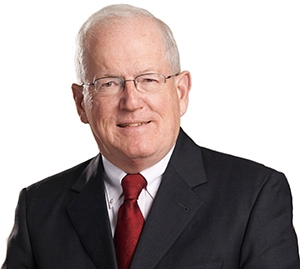 Veterans Day each year is a time for reflection on the service of all who have been in the military, regardless of conflict or time period.
This year, as most, there have been a number of events celebrating veterans and veterans' organizations leading up to Nov 11. Notably, they have shown unity and commonality of purpose, a rarity in public affairs these days.
Perhaps the most effective veterans' organization in New Hampshire is the Veterans Count program of Easter Seals New Hampshire. On Oct. 20, the annual Veterans Count breakfast was held in Manchester.
Veterans from World War II on and from each branch of service were recognized. More notably, the good work and cooperation among government and private agencies, public officials and service providers were highlighted and the important work done to support military members, their families both during combat and after discharge were in evidence.
Veterans Count started 12 years ago as an effort to provide community-based services to service members and their families. Retired two-star Gen. Kenneth Clark, former adjutant general of New Hampshire, spoke at the breakfast and recounted how he and his staff had tried to provide services from state headquarters in Concord to National Guard members deployed overseas and their families at the beginning of the Iraq War, only to find those efforts fall somewhat short.
In a joint effort between the National Guard, NH Department of Health and Human Services and Easter Seals New Hampshire, a team proposed to Clark and his staff that services be provided by care coordinators in various communities. Clark adopted the idea and persuaded the Pentagon to allow experimentation in a new model of service.
Since then, Veterans Count has grown to be a multi-state effort that may be adopted by Easter Seals on a nationwide basis.
The difference between the current needs of military families and those in the past, is that a lot of the military units who have fought in Iraq and Afghanistan at various times come from the Reserves and National Guard, as opposed to the traditional regular forces, which are stationed at military bases. Because of this, when service members are deployed, their families stay in their homes scattered among all of the communities in the state, and there is no "on-base" service center to support families.
The Veterans Count effort has attracted record amounts of fundraising support for direct monetary and service support of families and returning veterans. At the breakfast, one such veteran who was at the bottom of life's experience with substance abuse and homelessness, recounted how his care coordinator sat outside his apartment for three hours waiting for him to come out so he could provide service and literally "saved my life."
Veterans Count has raised millions of dollars for direct support of veterans and their families and is worthy of public support. For more information, go to vetscount.org.
The united political support and unity behind Veterans Count was in evidence at the breakfast. Senators Shaheen and Ayotte had letters printed on opposite sides of the same page supporting the program and, according to Larry Gammon, president of Easter Seals NH, both can recite statistics from memory on the effectiveness of the program.
Gov. Maggie Hassan spoke of her personal commitment to and background in helping Veterans Count get started when she served in the state Senate. Congresswoman Ann Kuster, D-2nd District, spoke eloquently of how service in the military affects families.
Recalling her father, attorney Malcolm McLane, a World War II pilot, and her father-in-law, a World War II soldier, Kuster mentioned how her father-in-law's experiences in the Normandy invasion and her father's, as a prisoner of war, affected them in later life. She noted, as have many, that while PTSD was not known in World War II, it certainly existed and both her father and father-in-law had effects from their war experiences that went untreated.
Kuster also spoke of services her father-in-law received at the N.H. Veterans Home and of his experiences there.
Manchester Mayor Ted Gatsas spoke movingly about the needs of veterans, especially as they involve substance abuse and the heroin epidemic in the Queen City.
The joint effort of the congressional delegation, the governor and appointed officials, such as HHS Commissioner Nicholas Toumpas, show an admirable unity on an important issue, and the fact that these good people can work together on the many issues and causes that unite, rather than divide us.
A lot to think about for Veterans Day, 2015.
Brad Cook, a shareholder in the Manchester law firm of Sheehan Phinney Bass + Green, heads its government relations and estate planning groups.