Reflections on an IT merger
Two key takeaways a year after an acquisition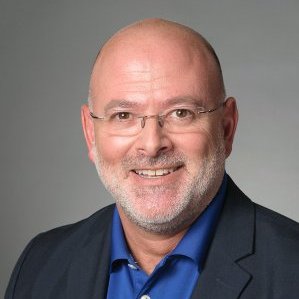 On Dec. 1, 2015, my present company, Internet & Telephone, LLC acquired the company I started in 1997, Jenaly Technology Group Inc. It's been a whirlwind year bringing the two companies together with lots of lessons learned that I hope are valuable to share.
Merging two technology company involves all the things you would expect — bringing together employees, cultures, customers, vendors, accounting systems, databases, facilities, equipment and all the behind-the-scenes things that come with running a business, from insurance to accounts payable, accounts receivable, insurance policies, employee benefits and more.
My biggest lesson learned is regarding informing employees that they are being acquired by a new company. I underestimated the impact this development would have on them. While I had been working on negotiating the merger, working with attorneys, accountants and multiple phone calls daily over the preceding months, when I shared the exciting news with my team, they were shocked. It took them time to process this new development and what it meant to them.
Eventually, everyone came around to see the benefits of bringing the companies together, but don't underestimate the initial shock a decision like this may evoke. We quickly brought the two teams together to meet and get to know each other, and this was perhaps the best thing that we did to help the employees get excited about becoming part of this new combined company.
Over the past year, some have left and some have stayed, and that's to be expected. At the end of the day, each person needs to do what's best for them and respecting that and helping each person to come to those very personal decisions is a good thing for a company to encourage and support.
Bringing together extensive and complex technology systems is the other major lesson learned in bringing together two companies like ours. Businesses like ours, which provide technology support services to small and mid-size companies, use an extensive array of technology that has to be brought together into single combined systems. The last thing you want to do is manage one company's data in one system and the other in another.
When going through the process of looking at merging two companies, the commonality of technology systems, both infrastructure and back-end systems, cannot be understated. If there are common technologies in use at both companies, it will make the process that much more efficient. When you have differing technologies, especially when it comes to your line of business software applications, the process can be much more cumbersome and most importantly, take a considerable amount of time.
One of our most significant accomplishments was that we merged all our systems in just four months, by the end of the first quarter in 2016. This was not trivial. We brought together our key back-end database that manages all of our customer information, service delivery information, project management, billing and more. We also brought together our software tools that use to manage our customer infrastructures.
A key component of our success is that both companies used the same technologies. Had we been using different systems, the process would have taken at least another three months, if not more. This rapid integration of critical systems allowed us to focus on our customers and making sure the transition into the new company was seamless for them, so that they would immediately see the benefit of having a larger, more capable technology partner supporting their business.
As I said, there were many lessons learned, and these are the two most important ones. Looking back, I'm truly pleased with the success of our integration. The combined company is managing all of our customer information, billing, accounting, tools and more from single systems, allowing us to realize maximum efficiencies from bringing the two companies together.
Perhaps our single greatest success is seeing a small number of customers who left us after the merger, out of concern that we were now too big to service them, return to us. I think there is no greater commentary on the success of bringing together two companies than that.
MJ Shoer, chief technology officer of Internet & Telephone, with offices in Boston and Methuen, Mass., and Portsmouth, NH, can be reached at mshoer@itllc.net.