Realignments and the medical market
Consolidations, ACA driving changes in NH's healthcare industry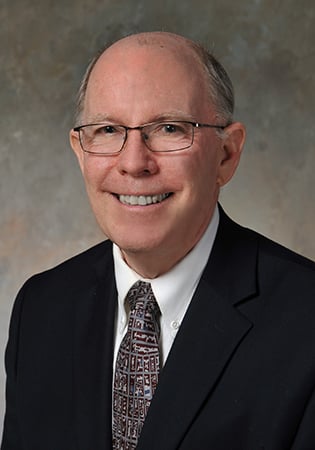 With fall here, business activity has perked up considerably since Labor Day. Overall, the basics have not changed. There is plenty of capital to lend and there is technology to deploy. Companies are expanding, somewhat reluctantly, as rental rates and especially construction costs are up.
The dramatic rise in construction costs has constrained new development, thus existing space can command higher prices. One of the key drivers is medical space. There are several simultaneous realignments of the major hospitals. Maine Medical Center, MGH/Partners, HCA and some local affiliations all are significant. Clearly we do not need, and can no longer afford, to support 26 hospitals in New Hampshire. There will be consolidations and far fewer players going forward. A big driver of this is the Affordable Care Act and even whether there may be a single-payer system in the near-term future.
With an aging population (second oldest per a recent report), New Hampshire will use more of its state gross product for medical and elderly care. These dollars compete with other social programs, infrastructure investments, public education, underfunded pensions and numerous other current programs and projects needing funding.
Governor Sununu is getting traction. He is very focused on economic development – specifically, job and firm recruitment, as well as expansion of existing firms. This is an important focus. We need more workers who will pay taxes to help fund our public sector programs.
But while the governor has been beating this drum often and loudly, this does not easily translate into success. No, New Hampshire will not be hosting the new Eastern headquarters for Amazon! We are, however, seeing interest from a number of biotech and pharma firms. They see New Hampshire (and the new Manchester Millyard-based ARMI project) as being a less expensive location than Cambridge and Boston (not to mention San Francisco).
So we should see some growth in these sectors. We have many gaps in manual trades, especially construction trades – the shortage of skilled construction labor, especially sub trades – so we hear daily that construction is now too expensive, contractors are not available and when you can get one, the jobs take many extra months.
Some of these themes and concerns feel like a bubble or a pre-bubble. Overall, global economics are within norms, but the outlier/black swan event is now North Korea. If they fly a missile into Japan, the U.S. will have to respond/defend. If (when?) this plays out, the markets will react badly and significantly, which could result in a collapse similar to 2008-09. This should be the number one initiative from Washington. The administration (and Congress) need to figure this out now and squelch this fast. China is a key part of this and will dictate a price for their cooperation and assistance.
In the meantime, we here in New Hampshire will continue to move into fall and the fourth quarter. But for the geopolitical risks, 2018 should/could be more of the same economically.
Bill Norton, president of Norton Asset Management and principal of Harrington & Reeves, is a Counselor of Real Estate (CRE) and a Facilities Management Administrator (FMA). He can be reached at wbn@nortonnewengland.com.