Real estate transfer tax break falls short of its goal
Why New Hampshire needs to invest in building affordable single-family homes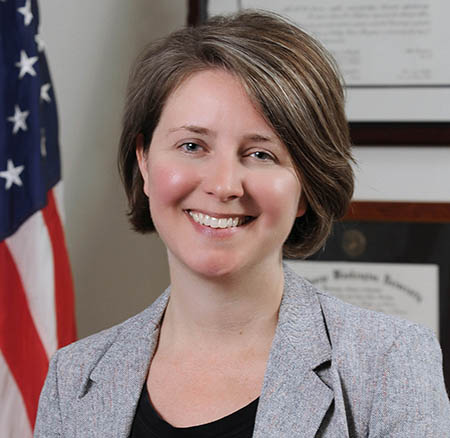 Senate Bill 301 cuts the real estate transfer tax for first-time homebuyers if the house in questions sells for $300,000 or less. I applaud our legislators for doing something to encourage first-time buyers in light of our workforce challenges.
Unfortunately, SB 301 will not induce many first-time buyers because it does not change the fact that New Hampshire lacks suitable homes that young families want and can afford.
My husband and I bought our first house in 2012 when we were in our mid-30s. Housing prices had bottomed out and there were plenty of homes on the market where we live in the Lakes Region. Most of the houses we looked at were 50 or more years old and required a lot of work. We didn't want anything to do with those older houses because we are not very handy and we knew we wouldn't have any money left after purchase to invest in repairs.
After a year-long search, we were lucky to end up in a house built in 2001 that only required some interior paint and a new dishwasher. We paid $205,000. We felt like we found a diamond in the rough, even then, when it was a buyer's market.
If SB 301 had been law at that time, we would have saved $513. That's it! That relatively small amount of money would not have had any impact on our decision to buy the house. If we were trying to buy the same house today, the price would be $250,000. The $625 in tax savings would be meaningless to us because the house would be out of our price range altogether (based on our income at the time).
I will note here that some of the first-time homebuyers working with our partner, HOMEteam, or with NH Housing, may find the tax savings from SB 301 meaningful. HOMEteam can assist income-eligible buyers in taking advantage of programs that offer down payment assistance. For this segment of first-time buyers, a few hundred dollars can mean a lot. Most of them would be working toward the goal of homeownership regardless of the tax cut, but it might make it possible for them to buy a little sooner.
But let's be honest, the factors that really have an impact on someone's decision to purchase a house are price and quality. And on both counts, New Hampshire looks pretty awful to first-time buyers.
Since the Great Recession, private developers are not building many starter homes because they can't make a profit on them. Most of the new single-family housing stock being built in New Hampshire is over $300,000.
According to Realtors in the Lakes Region, there is very little for first-time buyers to purchase today. On top of that, competition between first-time buyers and retirees looking to downsize is fierce. The older buyer with equity and savings always wins the bidding war. Encouraging more people to buy their first home in New Hampshire is a question of inventory and cost, not tax breaks.
I work for an organization that develops affordable housing in the Lakes Region. For the past 25 years, we have built only multifamily rentals because that is the only type of affordable housing the state supports. Meanwhile, other states that we compete with for talent offer grant funding to housing organizations to encourage them to build affordable single-family homes in addition to affordable apartments to ensure a diverse mix of workforce housing.
We need state policymakers to align our housing and community development programs in support of our workforce development goals. Many of the young and talented workers that we are begging to stay or move to New Hampshire do not want to live in an apartment. Many of them want to own a house – that is part of the New Hampshire lifestyle they envision for themselves.
We need a statewide grant program and creative partnerships with local communities to offset the cost of land and infrastructure so we can create affordable single-family homes for these workers. This would have a much bigger impact on first-time buyers than cutting the real estate transfer tax.
Carmen R. Lorentz is executive director of Lakes Region Community Developers in Laconia.