Rape trial begins but not without legal wrangling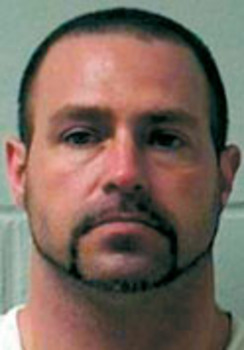 NASHUA – Jeremy Jennings is serving 30-70 years in prison for rape, but that fact was kept from jurors Wednesday as they hear a new rape case against him.
Before a police detective could testify about the seemingly simple fact that Jennings had lived in Milford, attorneys spent 45 minutes without the jury present reaching an agreement on how to handle this simple fact.
Milford police Detective Ray Jackson couldn't reveal in his testimony that the basement where Jennings had lived was being searched as part of another rape case.
It wasn't until after that investigation began that Jennings was accused of raping a 15-year-old girl, an alleged crime that he is being tried for now at Hillsborough County Superior Court.
As part of the opening day of the trial, jurors heard testimony from the alleged victim, who is now 19, and two other witnesses. Closing arguments will be heard today and jurors will then begin deliberating.Jennings, 37, is charged with felonious sexual assault. Prosecutors allege he raped the girl in a friend's Nashua home in November 2004.
Jennings was convicted last year of repeatedly raping and sexually assaulting a different girl from 2002-05. He was sentenced to consecutive terms totaling 30-70 years.
In this case, Hillsborough County Attorney Roger Chadwick has no physical evidence and no potentially incriminating statements from Jennings. Chadwick's case relies on the believability of the girl.
In opening arguments, defense attorney Brianna Sinon told jurors to not believe the girl. Sinon said she has a history of lying and creating elaborate stories for no reason, and she stole money and other items from foster parents.
When police pressed her to explain why she was overheard at school talking about possibly being pregnant, the girl backtracked and chose to blame Jennings for rape instead of telling the truth, Sinon argued.
Sinon cross-examined the girl, having her admit to lies she told as a teenager, including one that had her conducting missionary work in South America.
The girl, who answered with frustration at times, ultimately asked Judge William Groff for a break and walked off the stand.
Later, Sinon pressed the girl on differences in details she gave to a victim advocate and what she had offered as testimony moments earlier. Sinon also tried to have the girl explain why, when she had several chances to tell people she had been raped, she gave no indication of an assault.
"I was 15 years old. Do you expect me to come out and say I was sexually abused?" the girl answered at one point.
Chadwick stressed to jurors in his opening argument that the girl said she was scared after Jennings assaulted her and was reluctant to acknowledge the rape for months because she feared Jennings' children would be taken away from him.
She had befriended Jennings' kids and knew, as a foster child, what was like to be raised by people other than your parents, she said.
Jennings was acquitted on sexual assault charges involving another girl after a trial in 2006, and he still faces one other pending sexual assault case.