Questions linger over accessory dwelling unit law
Are condominium and homeowner associations covered?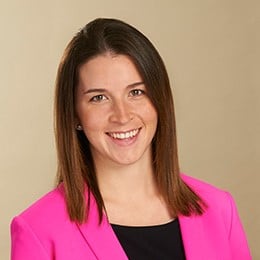 Even if you only pick up the newspaper once in a while, there are two issues in New Hampshire that regularly make headlines: the so-called "Silver Tsunami" approaching the state and the staggering amount of student debt facing New Hampshire college graduates.
These issues impact many facets of daily life and often come up in discussions involving the hot topics of health care and education costs. However, the problems associated with an aging state and high levels of student debt impact real estate too.
Elderly persons desire the opportunity to "age in place," which means remaining in their homes with a caretaker or perhaps moving in with an adult child. High levels of student debt means that college graduates are returning home after they graduate instead of immediately moving into their first apartment. These developments exacerbate an already tight market for units that are affordable across a spectrum of income levels.
This is where the accessory dwelling unit (ADU) comes in. As a general rule, the NH Legislature places the responsibility for the regulation of land use on the local municipalities. However, in March 2016, Senate Bill 146 was signed into law and becomes effective June 1, 2017.
The statute requires every local municipality with a zoning ordinance to allow an attached accessory dwelling unit either as a matter of right or by conditional use permit or special exception in all zoning districts that allow single-family dwellings. It does not require municipalities to allow detached accessory dwelling units.
Many criticize the new ADU law as "state zoning," taking away power from the local municipalities to regulate land use. And while that may be true, it demonstrates the importance of access to affordable living arrangements to address the needs of the New Hampshire population.
The law defines accessory dwelling unit as "a residential living unit that is within or attached to a single-family dwelling, and that provides independent living facilities for one or more persons, including provisions for sleeping, eating, cooking and sanitation on the same parcel of land as the principal dwelling unit it accompanies."
Municipalities now have the opportunity to revise their ordinances in order to adjust to the new ADU law in the coming months, particularly as the law enables municipalities to impose a special exception or conditional use permit requirement on an ADU. However, it is still unknown how the new ADU law will apply to detached condominiums (or perhaps even attached condominium units) and communities subject to restrictive covenants, like homeowners associations.
As noted, the new law references the "single-family dwelling," but "single-family dwelling" is not a defined term in the statute. It is unclear if the intent of the statute is to apply to condominium units or just the more traditional single family home. It remains to be seen whether the new ADU law will require condominium associations and homeowner associations to allow ADUs within existing attached units or attached to detached units or whether condominium instruments and restrictive covenants will trump the new ADU law.
Detached condominium units are structures not connected to another condominium unit and look just like single-family homes, however unlike the typical single-family home, the condominium unit owner does not own the land. Instead, the land is held in common with the other unit owners. Attached condominiums are the more typical townhouse or apartment-style condominium.
In either an attached or a detached condominium, an interior room could be converted into a studio apartment setup. In an attached condominium unit, an attached ADU would pose an engineering problem (think bolting an ADU to a 10th story unit) and could run into issues with things like setback requirements. However, an exterior ADU attached to a detached condominium would be perfectly plausible to construct.
Whether you are a landowner or a municipality, or part of a homeowner association or a condominium association, it is important to understand this change to the law as it begins to be implemented over the coming months.
If you are considering adding an ADU to your home, especially if your home is a condominium or if it is part of a homeowner association, consult with legal counsel to help you through the process.
Jocelyn W. Beiswenger, an attorney with the Manchester-based law firm of Sheehan Phinney, can be reached at 603-627-8272 or jbeiswenger@sheehan.com.