Q&A with UNH benefactor Marcy Carsey
'There is too much ideology and too many ideological presumptions in our policymaking at all levels'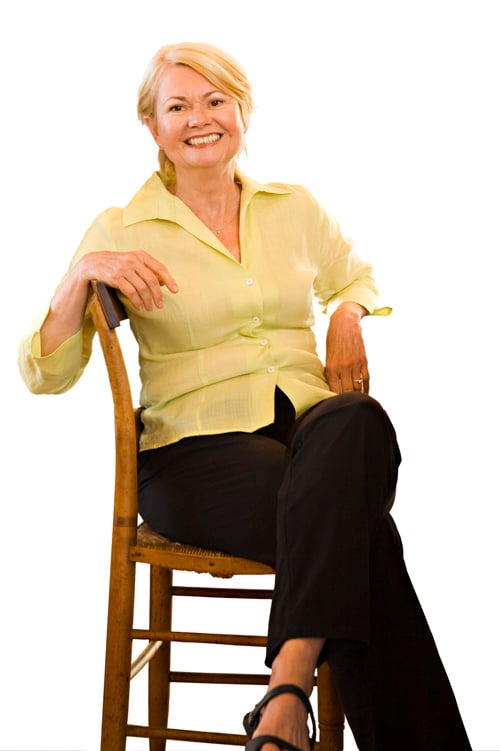 In late September, University of New Hampshire alumna and Emmy-winning television producer Marcy Carsey donated $20 million to UNH to support the creation of the new Carsey School for Public Policy. The gift is the second largest in UNH history and it will establish a multi-disciplinary school dedicated to solving real-world problems.
Donating to UNH is nothing new to Carsey, who graduated in 1966 summa cum laude with a degree in English literature. In 2002, she made a substantial gift to launch the Carsey Institute, which was created to study the new reality of families and women, work, and communities in the 21st century.
Beginning in the mid-1980s, Carsey and her producing partner Tom Werner (a co-owner of the Boston Red Sox) aired a number of award-winning TV shows – including "The Cosby Show," "Roseanne," and "Grace Under Fire" – that altered and expanded the breadth of situation comedy in the television industry.
Q. What was the genesis of the Carsey School?
A. It was born of the same intention as the Carsey Institute. (UNH President) Mark Huddleston pitched the idea to me some time ago, and the intention was to have an interdisciplinary atmosphere to tackle real problems in the real world.
The impulse of giving was the same, because when you get older you look at the big picture. I see there is too much ideology and too many ideological presumptions in our policymaking at all levels. If policy isn't made from fact-based research, everything is uphill. By bringing together sociologists and environmental scientists, health care experts and economists, demographers and foresters, we can hopefully fight back against this tide and provide real research for policymakers at all levels.
Q. What would you say to students beginning their studies at the Carsey School?
A. Thank you for choosing a line of study and maybe a career of solving problems that impact the real lives of real people.
Q. How important to you was your time at UNH?
A. It was a great experience for me, and practically speaking, I had a terrific education in ways I can't fully explain. What I learned in school studying English literature helped me become a critical thinker. I developed the instinct to know what Act 2 needed and how to execute ideas. I spent seven years working at ABC on the inside as a buyer. When Tom and I went about developing shows, we were willing to take creative risks and had a philosophy of betting on talent. Many nights we would take scripts home seeking good ideas and talent. We also worked on getting to the "gut" of the American people and understanding how they would react to a show or a concept.
Q. What are you doing these days?
A. Tom and I closed down Carsey-Werner in 2005 because the nature of the business had changed so much since we first started. It was time, and when you drop the deep focus of your work life all of these other things open up. I'm involved with UNH and I'm on the foundation board at the University of California Santa Barbara. I'm also very interested in contemporary art and serve on the Hammer Museum's board of directors.
Q. How important is education to you?
A. I'm obviously involved with things that seem to make sense in the world and to make sure girls and women worldwide have educational opportunities. Everybody knows that affordable education pays off at every single level to make families, communities and nations thrive. It is also a critical time for the future of science, research, literature, everything. Why we would stint on educational opportunities is puzzling to me.
Q. What was one of your more interesting career twists?
A. One thing comes to mind. After seven years of working at ABC, I was determined to be independent and later, Tom and I became partners. We bet on ourselves even though at the time I couldn't even afford to get my dry cleaning. Tom was a little more conservative and left the major business decisions to me.
I went to see a banker to get a line of credit, and we had nothing to back us up for collateral except that we believed the show we were producing would be a success. When the banker asked me about collateral, I said, "How about my house?" She said, "You would bet your house?" and when I said yes, she approved that line of credit.
That was in 1984 as we sought to finance production for "The Cosby Show." She and I became best friends.