Q&A with sustainability expert/Realtor Mike Bellamente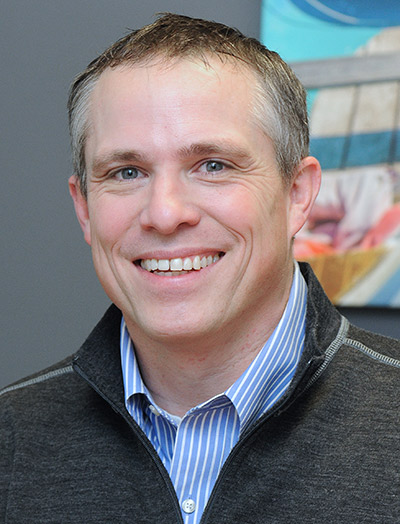 Mike Bellamente has not taken a predictable career path. A real estate agent with Zoeller Realty Group at Keller Williams Coastal Realty, he recently left his role as managing director of the Green Alliance, the Portsmouth-based network of sustainable business and consumers. Prior to taking over the Green Alliance, Bellamente served as head of consumer engagement for CDP, a global repository of corporate environmental data.
Bellamente, a Plymouth State University graduate with an MBA in international marketing from the University of Edinburgh in Scotland, has written extensively on the topic of corporate sustainability for publications including the Guardian, Huffington Post, GreenBiz.com, Sustainable Brands, CR Magazine, Grist and the Portsmouth Herald.
Following the Deepwater Horizon oil spill in 2010, he was named to the White House-led economic solutions team to conduct impact analyses for oil-impacted Gulf Coast communities. In 2012, he was named to Ethisphere's list of 100 most influential people in business ethics.
Bellamente talked to NH Business Review about his interests and work as chair of the recently formed sustainability committee of the NH Association of Realtors.
Q. What prompted you to make a shift into real estate?
A. Honestly, after 10 years on the front lines of the environmental movement I was mentally tapped out and ready for a change. I enjoyed working for something I feel strongly about, but I also think there are more practical ways of being effective and having a more tangible return on your efforts.
For me, real estate was the perfect fit for taking all the practical knowledge I'd gained about energy efficiency and renewable resources and applying it to a space where there's ample room for growth.
Q. How did the idea for a NHAR sustainability committee come about?
A. In June 2016, I was approached by Gerry O'Connell, then the incoming president of NHAR, to develop a day-long green symposium for real estate professionals. Through that process, I realized an opportunity to help steer the conversation on green real estate from the inside.
It's been less than a year, but the change has been a natural fit so far.
Q. What interests you about combining your sustainability experiences with real estate?
A. My journey in sustainability began in the corporate social responsibility space, where you're essentially trying to marry the need for a healthy economy with the long-term vision of carbon neutrality and environmental sustainability. In the housing industry, many of the goals are similar, but the point of leverage is largely grassroots in the sense that you're educating homeowners (instead of the finance department) on the economic benefits of running a home more efficiently.
Q. How would rate the level of interest into housing sustainability among your clients? High? Medium? Meh?
A. On the whole, it's easy to say that the mood is "meh" among the general public and "high" among the tree huggers — in a way, that's always been the case. But I think the true answer is much more nuanced than that.
If you ask a set of random homeowners if they'd like to shave a hundred bucks off their monthly heating bill, I'm sure most of them would be all for it. The aim is to discuss environmental benefits of a home in a manner that demonstrates value to the client – invariably that becomes a conversation around money. On the flip-side, there's no doubt that sustainability is becoming a mainstream concept and that the incoming generation of homeowners has a greater appetite for living their values.
Q. What do you hope to accomplish as chair of this NHAR sustainability committee?
A. I think that any time you're in a position to start something, the primary goal is to see that it lives on long after you're gone. As this is a new committee for NHAR and one of the first of its kind in the country, I think we have an opportunity to bring New Hampshire to the forefront of the ongoing shift toward sustainability in the built environment.
We have a solid group of about 10 real estate agents from around the state who are all committed to getting this off the ground in style.
I think most of our energy in the first year will be around establishing long-range strategic goals, developing partnerships and building a clearinghouse of information to educate professionals while easing the process for homeowners seeking to make informed decisions.
I, for one, would like to see a university partnership or two, whereby we can provide real-world applications in return for research and assistance in the tools needed to drive change.