Q&A with PUC Consumer Advocate Donald Kreis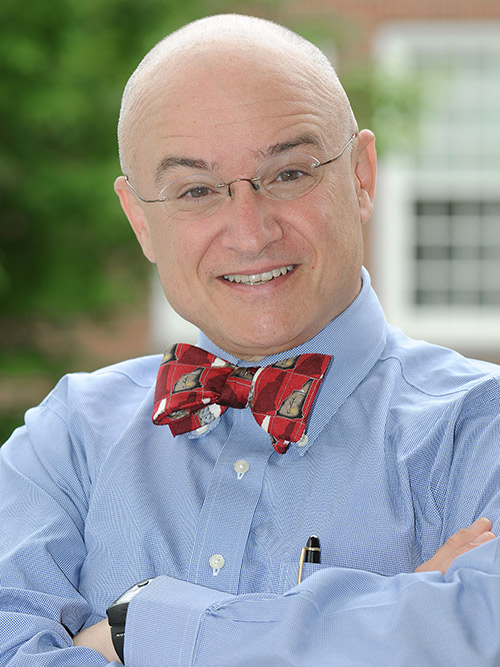 Donald Kreis, who became the NH Public Utilities Commission's consumer advocate in February, took an unusual path to the office. He was a Maine journalist who later worked on the Clearwater, the sloop that was used by the organization founded by folksinger and activist Pete Seeger, went to law school, became the PUC's general counsel and then a professor who taught energy issues at Vermont Law School.
Q. Tell me your path to becoming a consumer advocate.
A. When I was in high school, the only classical radio station in New York was going to switch to rock and roll. At five minutes to midnight, the announcer said the WNCN Listeners Guild had intervened in the Federal Communication Commission. This feisty citizens' group appealed lost at FCC, appealed to federal courts and got an injunction. This fired my 16-year-old imagination, got me interested in regulatory agencies and particularly in the ability of citizens to participate.
I later ended up working in the broadcast division of the Associated Press and then as a newspaper reporter and ended up working for 13 years in the Northern New England bureau in Portland, Maine. I later worked for four years at the Maine Times, a true source of feisty journalism. I wrote about legal subjects and wasn't getting satisfactory answers, so I ended up going to law school.
Before starting law school, I volunteered for a few months on the Clearwater because I grew up in that part of the world, and they hired me for a season. Eventually I served on the board of directors.
Q. You got to know Pete Seeger?
A. People remember him as a gifted musician, but Pete was also a very, smart creative person. His great contributions were in innovative ideas for social change. He got this idea that it would get people interested in cleaning up the river, if he did something to get people to sail around on it.
Q. Did you ever report on consumer issues?
A. Depends what you mean. I've written articles on baseball and suspension bridges and utilities stuff. I actually conducted a little rate case of my own when I worked for the Maine Times. There are certain industries where there is a lot of money at stake, where the services provided are essential and without vigilant regulations, profit-making firms in a market economy would take unfair advantage.
Q. Are coops connected to all this?
A. Absolutely. I moved over to the Upper Valley in 1997 and discovered that my local grocery store happened to be a consumer cooperative. There was something really compelling about a business actually owned by its users.
So I got on the board of the Hanover Co-op, the second biggest food coop in the country, and you are instantly connected to this national network. When you think about all the isms that arose after the Industrial Revolution, the one that ended up not ever taking the economy down into the sewer with it or causing massive turmoil or genocide is the cooperative. It has been the secret success story of the global economy.
Q. How did you arrive at the PUC?
A. Five of the first six years that I was out of law school I was working for different judges. The PUC was looking for someone who could do a lot of writing and advising the commissioners on how to be good judicial decision-makers. The same week I arrived in 1999, the PSNH restructuring agreement was just being filed.
Q. Restructuring is a big issue again.
A. The most emphatic position that I've taken since becoming consumer advocate is staunch opposition to the idea of forcing electric consumers to double down on natural gas for paying for 20 years of firm pipeline capacity.
Q. That doesn't seem to have so much to do with restructuring.
A. I think it has. PSNH entered into that agreement that calls for them to divest their generation assets. If approved, PSNH or Eversource is finally just a poles-and-wire company. What do they turn around and do? They sort of get back into the vertically integrated world in a backdoor way by committing to 20 years of firm natural gas pipeline capacity when the company is no longer in the generation business, and they do it through a company that they own a 40 percent interest in – the Access Northeast Project, a joint venture of Spectra Energy down in Texas, National Grid and Eversource.
Q. Compare the Access pipeline to Kinder Morgan's former Northeast Energy Direct pipeline plan.
A. The Access pipeline is going to move though the existing right of way. It isn't going to be in New Hampshire. So you won't see the kind of grassroots siting-type opposition, but you will see opposition from people like me who believe it is anathema for electric consumers to be forced to pay for natural gas.
Q. NED didn't get gas customers. That was the reason it folded.
A. There are people who think that the agreement that Eversource entered into with Access Northeast never gave the Kinder Morgan pipeline a fair shot. There's lots of reason to wonder how open and competitive the process really was.
Q. The argument is that more gas capacity would lower electric rates.
A. We came out of a mild winter. But the previous two winters there were some serious cold snaps, and therefore something like nine days when wholesale electricity prices shot through the roof because of the availability of fuel for natural gas generators. I accept that the pipeline could have solved that, but there have to be more cost-effective ways.
Why are investors not willing to take on the risk? Their idea is that the consumers should bear the risk. It might turn out that natural gas is not the cheapest source of electricity, yet this capacity will still be in consumers bills for 20 years.
Q. What about Northern Pass?
A. We are weighing in on the question of whether Eversource will have paid a sufficient amount of money to lease a right of way [it] has owned since the 1930s and '40s for little or no money when people were actually happy to see the electric utility come through. Now PSNH is going to transfer part of its easement to Northern Pass.
Q. Do you think an adverse decision could stop the project?
A. I doubt it. But when the forces against a project proliferate, the combination can stop the project rather than any one thing. It gets more expensive to bury their lines, the delays because of all the permissions.
Q. Are you weighing in on the burial of the lines?
A. Nope. Northern Pass is a participant-funded project. Hydro-Quebec is going to pay for the cost of the transmission line,
Q. Do you have a position on the current deal on leases?
A. I haven't had a chance to look at it. It will be tricky because it involves difficult questions of real estate valuations. But anytime there is an affiliate transaction your antenna goes up.
Q. The restructuring – that's a done deal. Anything for you to do?
A. Except wonder why it's taking so long to get an order.
If the commission rejects the settlement, or imposes some new conditions on it then that would have the effect of reopening the docket.
Q. Do you support your predecessor's position?
A. The Office of Consumer Advocate is a party to that settlement, and I feel obliged to support it.
Q. Your personal views?
A. I have long been a fervent opponent of the scrubber project. I think that it never should have been built. I think PSNH should have known not to build that project. I think that the legislation that guarantees PSNH cost recovery doesn't really guarantee it. Had I been involved in negotiating that agreement, I would have been one of the most skeptical outspoken people in the room.
Q. Net metering. Any initial thoughts on that?
A. I think we have to have a much more nuanced and thoughtful conversation than simply arguing over wholesale versus retail.
Right now, net metering customers get the retail rate for what they sell back into the grid. I know the Business and Industry Association says we have to replace the retail rate with the wholesale rate. Well, what is the wholesale rate? You have to take into account that a solar kilowatt delivered at distribution might have a different value if it came from the gas-fired generation station 50 miles away.
We will be at the center of allegations that net metering customers are being subsidized. I see what happened to my counterpart over in Maine. He pulled together a coalition of stakeholders to agree and the governor turned around vetoed the bill. Here, our Legislature and governor right from the get-go said let's do a PUC proceeding. The nice advantage is that the PUC proceedings are based on a defined record and sworn testimony.
Q. Do you have a basic philosophical view on rebating Regional Greenhouse Gas Initiative money or using it on energy-efficiency programs?
A. The hill I plan on dying on is energy efficiency. The hardest place to deploy it is in the low-income sector of the economy, and those are the folks who need it the most.
Q. What do you envision as the utility of the future?
A. Utilities are going to have to justify their very existence to the public and to their customers. We are nearing a tipping point where it will become theoretically possible for consumers to dispense with the electricity grid altogether and rely on their own generation resources plus battery storage.
I believe in the electricity grid. Our connections to each other are becoming very frayed, so the things that literally connect us become potentially more valuable. I am hoping that we can all combine energy-related resources when it becomes advantageous to do so. What role do the utilities play in all that? Nimble and creative utilities would find a way to exist and to serve customers. The dinosaurs will go extinct.
Q. Where do you see the consumer advocate's office going that it hasn't gone before?
A. I am, I believe, the first consumer advocate to hold the job who had been a former high-ranking official at the PUC itself. I know how the folks over there think. The phenomenon is called regulatory capture.
Utilities, through becoming familiar fixtures at the PUC and by being very friendly and savvy, develop a great deal of sympathy and support. When I was at the PUC, every utility lawyer in the state knew the names of my two kids. So I perceive my job as capturing the agency on behalf of consumers.