Q&A with NH Clean Tech Council Director Kate Epsen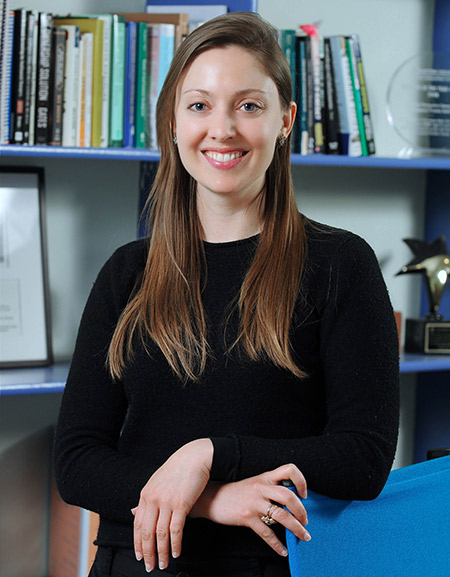 Kate Epsen took over leadership of the NH Sustainable Energy Association in April 2013. She shortly thereafter organized the NH Clean Tech Council, which has become a force to reckon with. Her organization is largely credited with pushing the Legislature to double the cap on net metering, a system that credits owners of solar and other renewable energy systems for the electricity they add to the grid.
Q. What got you into the renewable energy advocacy field?
A. My undergraduate degree was in environmental policy and economic analysis from Boston University, and I got drawn into the business side of environmentalism. After that, I got a master's degree at Columbia University in international energy management policy – the kind of degree that was going to feed people into jobs like working at the United Nations. I thought, "We have a lot of problems here," and went more for the local space.
I ended up being an on-site consultant for a year at Tucson Electric Power, in a trailer next to a coal power plant in the desert. I helped them deal with their renewable energy portfolio standard. I ran afoul of the utility I was working for because I would speak out. It was really frowned upon.
Q. What brought you here?
A. My then-husband found the perfect farm in Salisbury, NH. We bought the 26-acre farm back in 2009. We sold it in 2014. Now I live in Concord.
Q. The renewables industry isn't one big blob. Interests don't always line up. How do you deal with that?
A. I try to be very clear that we want to do what's best for the whole industry. It is playing out in a very specific way with the net metering cap. After a lot of lifting, we were able to double the cap to 100 megawatts, but of the new 50 megawatts, 40 goes to the smaller systems and only 10 go to the larger. I have members on both sides. It is very frustrating for the people doing larger projects, but to get the cap lifted, we don't want go back and forth. So you have to ask: Do you want risk of failure?
Q. Did you ever think you'd be running into these kinds of issues?
A. I did see it coming. I worked on a bill last session to raise the cap, but there wasn't this level of panic. The industry just didn't feel the urgency. I knew once group net metering was unleashed, and the cost had come down –
in other states, that curve has already happened – so I knew the ball was going to drop in New Hampshire.
Q. I was impressed with Solar City, getting the costs of rooftop solar installation down.
A. They have bulk-buying powers. In terms of plug-and-play and crew training, they can bring down the hard and the soft costs.
There are still soft costs related to town permitting. It's kind of all over the map. Some towns require a full professional engineer structural review. Some need a building permit. Everybody is trying to work to better streamline it and still be rigorous about safety.
Q. What's going on with wind?
A. There is an open proposal for an Antrim wind project before the Site Evaluation Commission. A minority group that is pretty well organized and very vocal have made it difficult. Some investors have simply walked.
There is always controversy over siting anything in New England. I think everyone is watching to see what happens with Antrim and the new rules that the SEC promulgated to site wind. If it's unclear, I think it could get bad here for any future wind siting for quite a while. And that is a resource that hasn't been realized on land and a very big resource offshore.
Q. Any hope for small wind?
A. You hear of new technologies, and they can capture turbulence at lower tower levels, but you don't see it going up a lot.
You see the 100-kilowatt wind turbine at the Mountain View Grand Resort by Northern Power. They work, but they are also not cheap.
The problem with residential wind is that you have to monitor the resources more rigorously. You have to set up a wind meter for six to 12 months to make sure it is consistent, whereas with solar, you just have someone come out and do a couple-hour site visit. It's easier to do than wind.
Q. Geothermal?
A. I know that the Bedford library is putting in a geothermal system. I don't know if the cost is coming down. A lot of the costs are in drilling the wells, and that's pretty tried-and-true technology. But technologies in air source heat pumps have dramatically improved, so they can be pared well with [other] renewables. You can do these mini splits, room by room, where you don't have to have ductwork. So the costs are quite reasonable.
Q. Biomass?
A. It has been really tough because of the low oil prices, but there is lasting power because the wood pellets are a local resource. A lot of people are putting in those systems, so it is building out that fuel delivery infrastructure. It's just that you can't show an immediate savings because of higher capital costs and if oil is lower than pellets. But I don't think these prices will last more than another year or so.
Q. What are the other big issues going forward when it comes to renewables?
A. Renewables have passed this tipping point where they are mainstream and the costs are fairly competitive. The industry is not going to retract from a year or two of lower oil prices, the way it may have years ago.
The big issues in New Hampshire are policy stability. There is a lot of private capital out there that can come into play, but not in a state that is constantly monkeying around with the public leverage piece of it. So we say: incremental changes to improve policy but not cut them off at their knees.
The other big issue is how utilities can make money providing services rather than just building out infrastructure and selling kilowatt-hours. But we haven't really gone there to see how we can change their incentive structure to coming up with solutions for the state.
Q. Do you think battery storage will change the equation? A. It is pretty close. Tesla already produces home battery systems and they are expanding their manufacturing capacity. They are not that expensive – about $3,500 for one.
If a business can affordably put up a battery system on site, they can shave their demand charge even by a relatively small amount. These demand charges are based on a 15-minute interval for the whole month. If you hit that, you are paying for that demand charge for the whole billing cycle. So that has incredible economic value to bring your bill down – really dramatic for large users. There are companies in Massachusetts because that's such a tech hub, but there aren't in New Hampshire. We are still a little bit behind the edge.
Q. What do you see as your biggest accomplishment?
A. Getting the Clean Tech Council together and creating this clear cohort that emphasizes the economic benefit of clean energy. It's not solely an environmental issue any more. It will always have those benefits, but we now have to take into account the benefits to the economy as a whole, because it is dramatically growing, it can provide so much value, it can keep money in the state.
Q. How energy-efficient are you personally?
A. My electric bill last month was $21. All my light bulbs are LEDs. My landlord just put in new windows. I keep my thermostat low. I drive a Corolla, and when I go to Boston and New York, I take the bus or the train.