Q&A with More Than Wheels CEO Terri Steingrebe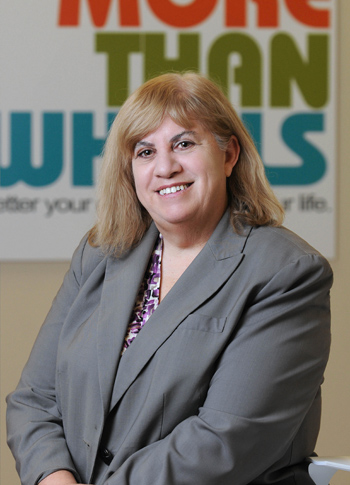 In August 2011, the Opinionator blog on The New York Times website featured two lengthy and detailed posts highlighting More Than Wheels, the New Hampshire-based nonprofit that helps clients secure the most favorable loan terms for new or quality used cars.
Since its founding in 2001, More Than Wheels (formerly Bonnie CLAC) has branched out to five New Hampshire offices and one in Boston.
According to CEO Terri Steingrebe, More Than Wheels is not a social services agency — those accepted for the program pay fees of up to $700 — but it does help a wide range of people obtain an affordable vehicle, and clean up and reestablish their creditworthiness.
Since its founding, More Than Wheels has helped more than 1,700 people get affordable car loans by negotiating directly with dealers and saved an estimated $19.5 million in financing, repair and gas costs. More Than Wheel clients have on average 14-year-old cars. (The organization estimates the newer model cars being driven by those clients have emitted 270 metric tons less of CO2 than the old vehicles.)
Last month, More Than Wheels was named one of America's top-performing nonprofit organizations by the Social Impact Exchange, which added the organization to its S&I 100 Index, a newly launched platform to match givers with high-impact nonprofits.
Steingrebe, who had never worked for a nonprofit until she became CEO in 2008, said the recognition reflects her organization's mission of meeting vital transportation needs "with personal financial improvement and empowerment."
Q. How important is the S&I 100 Index recognition for More Than Wheels?
A. It has been a great honor, and it shows the work we are doing is making a huge difference for people. We're not a social services agency and don't take any government funding. We look at ourselves as a social enterprise, a nonprofit that is run like a business, which is not how a lot of nonprofits are viewed. Our focus is foremost on helping people help themselves through personal financial education. We believe and have seen how it impacts people's lives with better financial stability and with their families and even their health.
Q. How did you show up on the radar of a national organization like the Social Impact Exchange?
A. Last year we entered their business plan competition. We made it through the first round, but didn't make it as a finalist. But they were very impressed with our organization and business model and encouraged us to seek nomination for their new S&I 100 Index of high-impact nonprofits. It was a very lengthy process and we sent them scads of documents. Their team really vetted us to understand the impact we have.
Q. What might people be most surprised to learn about More Than Wheels?
A. It's really funny you should ask that, because we hear that people think we give away cars or just help people who are poor. We work with anyone who has damaged credit. You can damage your credit with a divorce or a medical expense and when you lose a job. If your credit score goes down, you lose access to a reasonable interest rate for a car.
It's a structured process, and we help people go through and repair every item in their credit history. This makes them far less vulnerable to predatory interest rates.
But anyone can use the program. For people with good credit who don't particularly love the car-buying experience but love what we do, we are a car-buying service, with most of the fee being tax deductible. We don't always do the lending part with those clients, but we can help them find $800 in manufacturer rebates they might not have known about. We think of ourselves as a better way to buy a car.
Q. Who are your lending partners?
A. We work with banks and credit unions. Our lenders tend to be credit unions who are already doing car loans. We generally get to know our clients very well, and our lenders depend on us. We also guarantee the first $2,000 of a loan.
A number of our clients are under-banked and some are opening an account for the first time. They have the potential to be longtime customers of the lenders.
Q. What changes are in store for More Than Wheels' future?
It's really an exciting time. We get about 30 percent of our funding from our fees, and the rest comes from donations and philanthropy. We needed to change our business model and become more productive so we can expand services and become more financially self-sufficient. We have begun to build out our technology, to create a client portal so our clients can use us through the Internet. This is allowing us to automate and to better align resources with people needing services.
Three years ago, we located an office in Boston across from South Station. It has taken a while to settle in there, because it's a more complicated environment in Massachusetts with 30,000 nonprofits. It's much different from New Hampshire, which had been so much more collaborative and where it's easier to develop close relationships. But it's clear the need is very great for what we do. We feel we are beginning to roll. We have increased the number of clients by five to six times, and we just started serving people in the Worcester area.