Q&A with Goodwin Community Health CEO Janet Laatsch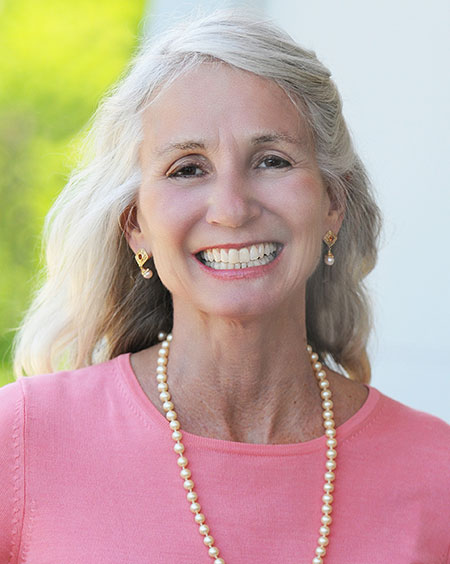 In an uncertain health care environment, Janet Laatsch, CEO of Goodwin Community Health – the Somersworth-based community health center that provides primary health care and more for thousands of patient and clients in Strafford and Carroll counties and parts of southern Maine – tries to assess how the repealing, replacing or dramatically scaling back the Affordable Care Act will affect organizations like hers.
Goodwin has community roots stretching back to 1969, when founder Avis Goodwin started the first prenatal clinic in the country. Earlier this year, Goodwin announced a merger with Families First Health & Support Center of Portsmouth to combine the strengths of each organization and to position the organizations for stronger negotiating and price bargaining positions.
The merger is expected to be completed in the fall and will serve an estimated 17,000 clients at Families First facilities in Portsmouth and Seabrook, Goodwin Community Health in Somersworth and mobile health clinics in five Seacoast towns.
Laatsch, who has a background in nursing and finance (she has an MBA from the University of New Hampshire), joined Goodwin in 2001 and will lead the merged entity, which will retain locations and names.
Q. Why the merger with Families First?
A. It makes good sense, and with all that's happening in the health care industry, the timing could not be more perfect to regionalize health care delivery services.
What makes community health centers unique is that our staff and board members live in and know the communities they serve. We've already had a long history of collaborating on best practices. We are both strong organizations in excellent financial shape with legacies of patient-centered care and cutting-edge work.
They do a lot more than we do on the development side, and they have used mobile vans for health and dental care, which we plan to use in our area. We have a pharmacy and they don't, so we will be able to extend those privileges to their patients. We want some of our model and we want some of theirs.
Helen Taft (Families First CEO) and I knew this was a great merging of synergies that would benefit the region and allows to negotiate better deals as a larger organization.
Q. How did the merger process unfold?
A. Beginning in 2013, the boards of Goodwin and Families First began having proactive discussions about a merger that would leverage the strengths of both organizations. It was a very long process.
We did internal and financial and contractual due diligence, and then even more financial due diligence with projections for a combined budget. I was humbled because Families First raises about $1.2 million in development funds and we were only raising around $200,000. It was a good, honest process and when it was over we could see how this will benefit everyone. We will be able to leverage our combined budgets and unique programs for more substantial grants for family programs, dental and medical care and substance abuse programs.
Q. What is one of the misunderstood aspects of the substance abuse crisis?
A. We identified a major need and have put a strong focus on behavioral health since 2008 to deal not just with the recovery aspect of addiction. While there is so much focus on the opioid crisis, alcoholism gets diagnosed more, and more people are dying from it. It's been around a lot longer and it's hidden more easily than illicit drugs.
Q. How are your concerns about the various proposal to replace the ACA?
A. We hope not to go backwards. Clearly Medicaid expansion has helped us serve patients who didn't have any insurance coverage. We have cut our uninsured rate from 35 percent to 19 percent, about 1,000 patients (the merged organization will have an estimated 3,200 uninsured patients).
The proposals to cut Medicaid would give states autonomy without the money and that will mean a shrinking of our financial resources. This is unfortunate if we do go back to where we were because studies have shown that Medicaid coverage saves money and costs 24 percent less than other forms of coverage. We will still have a sliding fee and because community health centers have faced tough times before, we know how to stretch our dollars. And we have strong community support from major organizations like the Business and Industry Association of New Hampshire, which understand the value we bring.
Q. What has feedback about the merger been?
A. We haven't heard from one person who thinks it's a bad idea. The donors and staff at Families First get it, and both organizations are seeing what each other can offer the other. We don't plan any layoffs among our combined 240 employees, and in fact still have open positions for physicians, and we would love to hire a psychiatrist.