Q&A with ElevateHealth President Corbin Petro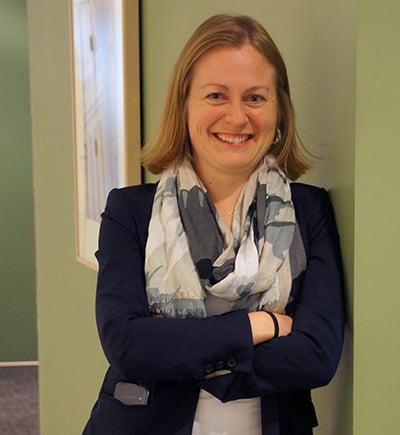 Last January, Corbin Petro became president of ElevateHealth, a nonprofit partnership of Harvard Pilgrim Health Care, Dartmouth Hitchcock and Elliot Health System.
The network, will begin offering its first individual plans on New Hampshire's health care marketplace this month, to take effect in January.
ElevateHealth is a shared-risk arrangement that Harvard Pilgrim, Dartmouth-Hitchcock and Elliot say cuts the size of premiums thanks to a coordinated care arrangement.
Petro previously served as chief operating officer of the Massachusetts Office of Medicaid.
Q. What caused you to join this venture?
A. At Medicaid, we worked with providers trying to integrate to be more collaborative, really try to reduce costs and to change the payment model. This was a transition for me to do that in real world. Merging and integrating payers and providers is what we are doing with ElevateHealth. It is where I see the market going.
Q. What makes ElevateHealth different?
A. ElevateHealth is a joint venture between two hospital systems and a payer. It's sort of the first in the country to have a model like this. By sharing data, by integrating and having each entity doing what they are best at, instead of often duplicating efforts, there is an opportunity to reduce costs and improve care.
A lot of health care is struggling because of misaligned incentives, and that is one thing we address immediately by jointly owning ElevateHealth.
Q. How does that address it?
A. Typically in health care, the incentives are for a provider to do a lot of tests, to really increase their revenues through volume. The goal of a payer is to try to reduce their rate of patients. We are trying to address that volume incentive by having the providers be joint owners.
Q. ElevateHealth made a big splash when it first opened. What has been done since?
A. We started with five hospitals, Dartmouth and Elliot included. And we have added eight additional hospitals, so that we have coverage across the state. These hospitals come in on a reduced concession, but they also agree to a more collaborative approach. That's what we believe is going to produce sustainable cost savings.
Q. How did this cost-sharing work last year?
A. We are actually finding that our cost savings is 15 or 20 percent, very similar Anthem or Harvard Pilgrim products. We are already able to pass on those savings to the consumers.
Q. When Anthem narrowed its provider network, it also saw savings. Are you doing what they did?
A. When people think of a narrow network, and that is happening across the country, it's an insurer cherry-picking the lowest-cost providers in the state. We definitely are not doing that. We have Dartmouth and Elliot. We have Concord, Exeter, all typically very high-cost providers. We are really focusing on quality.
Q. How are decisions made with three different entities involved?
A. We were able to focus on where our goals align as opposed to where we have disagreements. Having a history where sometimes payers and providers have been somewhat adversarial, reconciling that has been part of the job.
Q. Where will most of your customers be?
A. We are going to see growth in the small, medium and even large groups. One of the ways our program is different from Anthem's narrow network is that Harvard Pilgrim also offers a full network, with 24 out of 26 provider hospitals
ElevateHealth will be lower priced, but has 13 hospitals on that network.