Q&A with 'economic redeveloper' Stuart Arnett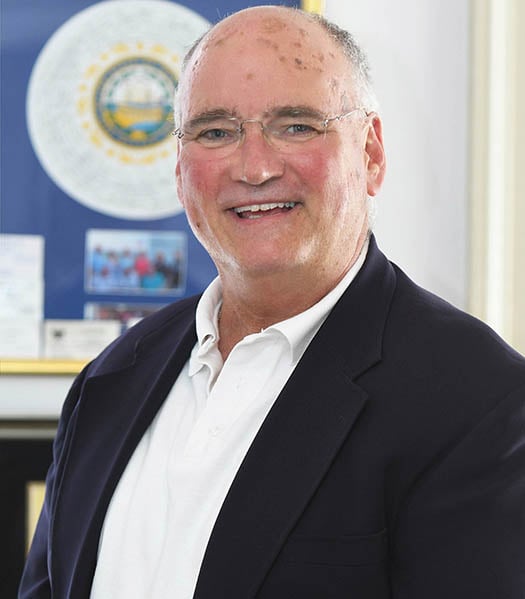 Stu Arnett witnessed the renaissance of Burlington, Vt., as the downtown was reimagined and redeveloped to become a jewel of northern England. With his master's degree in public administration from the University of New Orleans, he returned to New England, where he helped guide the recovery of Windsor, Vt., amid the eclipse of its largest employers — Cone Blanchard Machine Co. and Goodyear — during the recession of the 1980s.
In the 1990s, as director of planning and development in Claremont, he began the redevelopment of the city's Mill District and helped refinance its industrial and commerce parks – all while the tax rate fell for seven straight years during his tenure.
Arnett later served as state director of economic development from 1998 to 2006, when he said, despite having a hand in research and development projects at the University of New Hampshire and a regional technology center at Dartmouth, "I was attracted more to redevelopments like the Mountain View Grand Resort in Whitefield and the Mill District in Claremont. "I guess I am an economic redeveloper at heart."
As part of that interest, Arnett – who now heads Concord-based Arnett Development Group, or ADG – has launched a series of forums, "Comeback Community Idea Exchange," which focus on communities that are attempting to bounce back after years of economic decline. This year's forum – which will be held Wednesday, Dec. 4 in Nashua – will look at four communities, including Nashua and Manchester. (To register, click here.
Q. What is a "comeback community"?
A. Comeback communities were up, a leader in some industry, then went down – hard and far – usually due to economic and demographics outside their control. They have a history of economic excellence, followed by a period of tough economic decline, and now – due to innovative strategies and people – are coming back, but differently.
Q.  What have you found to be the greatest challenges weighing on those communities that have been most effected by economic dislocation?
A. Flight of people – civic leaders, businesses, teachers, families. What makes today so interesting is that for the first time since the 1950s, these same people are interested in coming back.
Q. What steps can these communities take to augment the fiscal capacity required to fund public and leverage private investment in municipal assets?
A. We work predominantly in northern New England, and the taxes and programs differ between states. But all these communities have expensive and older infrastructure, 24/7 services and a tired housing core. So they are not going to ever be tax-cheap – accept that costs will be higher.
So deliver value with those higher taxes. Safety, fun amenities, cool places, welcoming regulators and a sincerity to work with new ideas and new people, even if they are not conventional. Work to find "how" to make something work, not why it isn't allowed. Comebackers are looking to find a place to make a living and make a difference; "Comeback to give back."
Q. How does your team work with communities to design and pursue a redevelopment initiative?
A. First, we listen. The Dec. 4 Idea Exchange will be a day with expert-free sessions for and with people engaged in their community's comeback. We are forming a "community of comeback communities." Later, If ADG gets involved, we hope it's helping with implementation, the final stage of ADG's "Think, Get and Do" progression.
Q. What will be the major themes of the conference ADG has planned for December?
A. "Comeback to Giveback – The Champions that drive a Comeback." We expect Manchester and Nashua's participation, and hopefully communities from Massachusetts and Vermont.
Within the "giveback" theme, we will have an idea exchange just for mayors, another for local developers, and we'll see if we can't engage more millennial comebacker-givebackers with an idea exchange featuring great local music, coffee, foods and beer. I think I might go to that one, too.