Q&A with Center for Women & Enterprise Director Nancy Pearson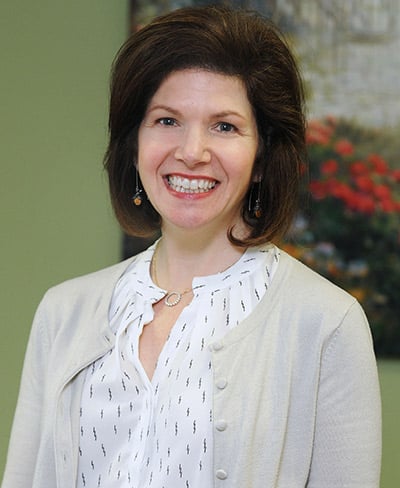 Founded in 2015, the Center for Women & Enterprise in Nashua is beginning to have an impact. Part of the larger CWE organization that was founded in 1995, Nancy Pearson was named director of the Nashua CWE in April 2016.
Pearson, a Massachusetts native, has a diverse resume. She has worked as a school teacher, created K-12 workshops and educational programming at NH Public Television and was director of marketing and communications for the Department of Theatre and Dance at the University of New Hampshire. Pearson also is a former director of Art-Speak, Portsmouth's cultural commission, and is serving her second term on the Portsmouth City Council.
Q. How has CWE programming evolved?
A. We have a comprehensive curriculum that meets women – and men – wherever they are in the business cycle, from pre-launch to expansion.
I try to be nimble in how I respond to the needs of our New Hampshire clients and offer a variety of workshops and networking opportunities, plus confidential, cost-free business advising. At the moment, we have 34 people enrolled in three concurrent business planning classes in Nashua, Claremont and [the central New Hampshire town of] Washington. We're starting to look at our summer schedule, where we plan pilot new programs.
Q. What statistic about CWE stands out to you?
A. Last year we trained and counseled nearly 400 clients in New Hampshire, helped create or nurture 370 jobs and generated over $10 million in wages. Halfway through this fiscal year we are on target to surpass that number so I am very encouraged by that.
Q. How are you funded and how many staff members do you have?
A. CWE runs five women's business centers and the Veterans Outreach Center in New England through a partnership with the U.S. Small Business Administration, our largest funder. As a nonprofit organization, we raise additional funds through grants, corporations and individual donors and more. Our Nashua office has two full-time staff members, but CWE has a total staff of 22.
Q. What would people outside of CWE be surprised to learn about it?
A. Although we are based in Nashua, we serve the whole state through "community classrooms." My goal is to have a presence in every region.
I also think people are surprised by the breadth of our programs and who we serve. CWE is the New England affiliate for the Women's Business Enterprise National Council that certifies established women-owned businesses. Our Rhode Island center launched a microloan program in 2015 to assist women in gaining access to capital.
CWE works hard to ensure that all women, regardless of their economic status, are provided access to our programs and services. CWE offers scholarships to disadvantaged clients while fostering influential relationships for successful businesswomen at the other end of the financial spectrum.
Q. What are the particular challenges that women entrepreneurs face?
A. Women entrepreneurs face structural, financial and cultural barriers that are often invisible but can adversely impact revenue numbers and job creation.
Regarding access to capital and venture funding, women continue to play catch up, receiving just 16 percent of conventional loans, accounting for just four percent of the total dollar amount. The numbers are even lower in the venture capital sector, where women receive just two percent of funding.
Even the business tax code creates a barrier for women who can't claim tax exemptions at the same rates as men because the types of businesses women own, such as in the service industry, are not eligible. In addition, because women earn 20 percent less than our male counterparts, we have accumulated less wealth and are less able or willing to invest in a business venture.
Q. What does the future hold for women entrepreneurs?
A. Organizations like the CWE meet women wherever they are, and resource partners across the Granite State are stepping up to provide services, mentoring, networking opportunities and assistance.
For a small state, New Hampshire punches above its weight when it comes to collaboration and support. I am happy to see increased awareness about hiring practices, the gender pay gap, and the need for paid family leave. [These policies] will move us toward a more equitable future where women start and grow business across every sector, earn more revenue, create more jobs and achieve economic gains equal to our male counterparts.