Q&A with: BUZGate co-founder Deb Osgood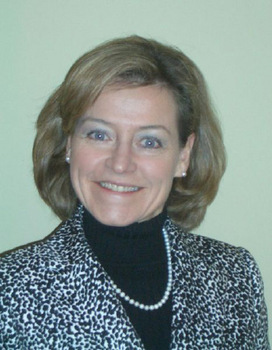 A Google search for "small business help" results in nearly 200 million site selections. A search for "business start-up assistance" results in 25 million more. It would take an emerging entrepreneur more than seven years of around-the-clock Web surfing to visit each site in search of needed information.
Entrepreneur, business leader and mentor, Deborah Osgood has been streamlining the search process for would-be entrepreneurs and small- and medium-size business owners through BUZGate – short for Business Utility Zone Gateway- since its inception in 2000.
Launched by Osgood and her husband, Dr. Bill Osgood, through their Exeter-based business, the Knowledge Institute, BUZGate brings entrepreneurs and business owners together with the assistance programs and service providers that can help transform their companies from surviving to thriving with just a few clicks of the computer mouse.
"People think money is the biggest obstacle for small-business owners to overcome," said Osgood, whose own entrepreneurial spirit was ignited at the age of 10 when she took on her own paper route. "Our goal is to hook small-business owners up with a real person in three clicks or less."
Included in Osgood's long list of volunteer initiatives is her role as a business counselor with SCORE, and as a youth mentor through the Big Sisters Program and Reclaiming Futures' Youth Leadership Program.
Osgood also is one of nine women in the country selected by the State Department to take part in the U.S.-Iraqi Business Women's Partnership, a six-month pilot program through which Osgood is mentoring an Iraqi woman in the process of creating an English-speaking institution in her war-torn country in order to better prepare her countrymen to compete in the global market.
Osgood, winner of New Hampshire Business Review's 2007 Business Excellence Award for Business Services, recently discussed BUZGate and her view about the changing entrepreneurial community and her role as mentor.
---
Q. What role do you see small businesses playing in the community?
A. When you have an active community, one that includes a strong economic foundation, you've got the complete infrastructure to have a vital social climate and programs to address everyone's needs. When you've got good jobs, good internships you keep young people, you have the strong tax base that you need to support social programs. All participants are adding and receiving value. Small business is the key to this. It all works together.
Q. What is the allure of entrepreneurship and what are the challenges that keep people from pursuing their own business ventures?
A. There's such a high reward when you succeed as an entrepreneur. You're doing what you love, you're helping others by hiring them, you're providing a needed service or product. It's the essence of what life is about – the correlation between your actions and your value to others.
The biggest challenge is the global economy. It means you better operate more efficiently but how do you do this with the info-glut competing for your attention 24/7? Where can you go to find a trusted environment where someone isn't trying to sell you something you don't need? That's what we've addressed with BUZGate. There is a network of nonprofits whose very existence is to assist these companies but they don't have the resources for outreach.
Q. What changes have you seen taking place with today's entrepreneurs?
A. The environment for today's entrepreneurs and today's youth is much more supportive of innovation and creativity.
Q. How does the entrepreneurial spirit differ throughout the country?
A. Entrepreneurship is growing all over the country. The people that start up and succeed at running their own small businesses share a lot of the same personality characteristics. The things that are different are the types of businesses you see. That difference is influenced by the different cultures throughout the country.
Q. Why is the support of women entrepreneurs especially important to you?
A. The corporate glass ceiling is still very real for women. We've made headway, but still, if you are a bright, ambitious woman, the corporate ceiling is definitely limiting. It's been a man's world.
You see this in things like the number of women on boards and compensation. There are areas where balance is still tipped and I think that is driving more women to take on entrepreneurial ventures. There's been a 42 percent increase in women-owned businesses in the last 10 years while the number of other firms grew by 23 percent.
Q. You've recently taken your support of women entrepreneurs to Iraq. What has that been like?
A. I am so excited about this, because in order to help us get out of the war I feel we need to be helping them build a strong economy where people can be employed. We need to create a middle class, we need to give young people hope and a reason to do something other than succumb to this extremist preaching.
Q. What role do you see schools playing in promoting entrepreneurship?
A. We're beginning to see more of this in schools. One of the mentoring platforms I'm involved with is targeted at high school-aged at-risk youth. These kids actually have the ideal entrepreneurial characteristics – they don't buy into the traditional educational environment, they are resourceful and very bright, and so when there is something like BUZGate there and this mentoring platform – there's something that can connect these children to people and a community that can further support their interest then we're harvesting the success of tomorrow's economy.