Q&A with BFA Executive Director James Key-Wallace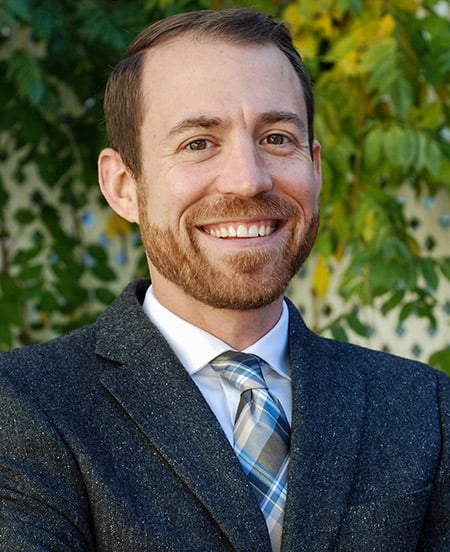 The NH Business Finance Authority recently picked 35-year-old James Key-Wallace, the number two person at the NH Community Loan Fund's Vested for Growth initiative, to be its new executive director, succeeding Jack Donovan, who recently stepped down from the post after 23 years. Key-Wallace begins his new job in December.
Q. What got you interested in economic development?
A. I've been wanting to help people for as long as I can remember. So maybe it was from my parents and how they raised me.
Q. You earned your master's at Southern New Hampshire University.
A. It was the school of community economic development, which was exactly that. How does the economy within our own local community really function and what could we do to help it function better? There are many businesses who just don't quite fit the conventional box. It doesn't mean that they aren't a good business that will grow to make good, high-quality jobs. If you can help more capital get to more businesses to create jobs you can make a big difference.
Q. Tell me about some of the things you've done at Vested for Growth.
A. I am the senior investor. When companies come to us, I am the one who helps put together a capital package. I'm the one who says, "Well, have you considered this type of financing?" Maybe it is going to take more creativity – some extra bells and whistles, different elements, and I have to make something that works.
Once put in place, I work with that company into the foreseeable future to say, "OK, now that you have the money to execute your plan, what do we need to do to make sure it goes well?" I lead the team, but I have my own portfolio. Those tend to be larger and more complex. For others, my job is to support any issues that come up.
Q. Could you give me some examples?
A. One of my most memorable relationships in Pittsfield. They came to us in 2009.
What is most memorable about Rustic was seeing how many jobs they've made. I think they had 40 when they started and now there are over 200. Rustic has two primary products – precooked pizza crust, add your toppings, and American Flatbread, with toppings on it. They are expanding into additional grocery stores. You have to pay a slotting fee for the first time going into that store. They also needed extra equipment. We made a half-million dollar investment in '09, and a few years later they said, "Now we need a line of credit," and they still weren't "bankable," but we said we believe in this team. Then a few years later, they had a devastating fire. They were well-insured, but they also needed to make extra upgrades during rebuilding. We stuck by them. In the spring, a bank took over the lending, which is great. That is the goal.
Q. How would you characterize the difference between the Community Loan Fund and the Business Finance Authority?
A. The Community Loan Fund, balance sheet-wise, is bigger than the BFA, but is almost all direct lending. The BFA works through other organizations like banks, the regional economic development corporations or through investments. That money could go a lot farther. So in some sense it is smaller and some sense it is bigger.
Q. What excites you about the BFA?
A. They are very effective. They look around New Hampshire and say, "Where are there gaps in the credit market for business and which of those gaps can we fill in a way that balances risk and a good social return?" Very quietly, they established themselves as a major force in New Hampshire's economic development
Q. What can be done differently in the future?
A. I have lots of ideas, but I don't think I'm quite ready to share them. They have a very long-tenured staff, and all those people probably have a lot of to say. So I just want to introduce myself and listen.
Q. More generally, what in the state do we need to pay more attention to?
A. Precision manufacturing. People are talking about manufacturing going away. Some parts of it had been, but some parts have just been changing. I think there is a huge opportunity for New Hampshire.