Protecting your company from employee theft
The key is having multiple checks and balances in place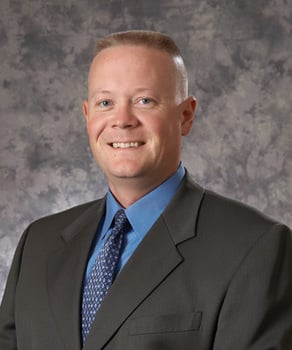 Trust is an important part of any business relationship, whether that relationship is between employer and employee, employer and subcontractor, or business and customer. It is difficult, if not impossible, to have effective and productive working relationships without trust. However, being too trusting can be an expensive mistake.
Businesses can be vulnerable to theft in many areas, from merchandise to cash, materials, equipment, tools, information and industrial trade secrets, administrative fraud and embezzlement.
Here's a common scenario: A family-owned company grows to the point that the owners decide to hire a bookkeeper. Initially the owners sign the checks prepared by the bookkeeper, but over time, the bookkeeper is tasked with both writing checks and signing them with a stamp.
The business continues to do well and have a good cash flow. Then, due to a sale, transfer of the business to the next generation of the family, or other event, an auditor is brought in to review the company's books, and it's found that there's a problem.
By writing checks to regular suppliers for non-existent invoices, then voiding them and writing checks to herself, the bookkeeper was able to embezzle a significant amount of money over a period of years. Once the arrest of the bookkeeper and the embezzlement is made public, it's found that the bookkeeper also worked for other businesses, and had embezzled from them as well.
Why didn't these businesses pick up on the loss of such significant amounts of money? First, the money was bled out over time, during which the businesses had a good cash flow. Second, there were no checks and balances in place.
Internal security
It's at this point that the business owner typically hires an attorney to try to recover the money. Unfortunately it may be too late.
Criminal charges may be brought and, although a business may be awarded money as part of a restitution order, if the employee didn't make large purchases, such as real estate, boats or cars, and instead spent or gave away much of the money, there is likely very little to recoup.
Civil lawsuits can also be filed in an attempt to recover the stolen property, but this process can be slow-moving, expensive and may have limited results. The best way to address this problem is to ensure it doesn't occur.
What can a business do to prevent this from ever happening? Have multiple checks and balances in place:
• Hire carefully. Do background checks on potential employees. Subcontractors should have solid references over a period of time and be bonded or insured.
• Who signs the checks is important. If it's a third party, you could be at risk.
• Never give one employee or subcontractor the ability to both write and sign checks. Dual controls are important.
• If you use a stamp for signatures, lock it up and restrict access.
• When signing checks, be sure to match the invoice with the check.
• Have the books reviewed on a regular basis by a CPA.
• Train employees to recognize fraud: what it looks like, and if they see it, to report it. For example, have multiple employees working in an area so that work process of all individuals can be observed by many people. Cross-train employees so that they are familiar with these financial processes and can easily review and ensure that there is nothing questionable occurring.
Be sure you have fidelity bond/employee dishonesty insurance in place to cover employee theft. Making sure that you have ample coverage is also very important.
If you suspect your business may be a victim of fraud, proceed quickly but cautiously. Consider using outside experts, such as a certified fraud examiner or certified public accountant. Calling an attorney experienced in this type of theft who can assist in this is also a wise consideration as well.
If your company currently doesn't have safeguards in place, you should seriously consider implementing sound internal security procedures to protect your company's assets.
Dennis L. Morgan, a partner in the law firm of Cooper Cargill Chant, North Conway and Berlin, is a former assistant prosecuting attorney for Cuyahoga County, Ohio. He can be reached at 603-356-5439 or dmorgan@coopercargillchant.com.