Prospecting with warm calls
How to reach out to potential customers without cold-calling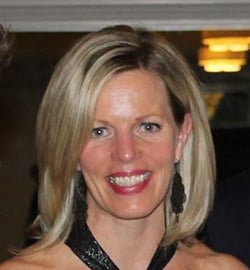 I love my sales career, and one of the reasons is that I've learned a way to warm up those uncomfortable, awkward and even cringeworthy moments of cold-calling. I might make fewer "dials" than many salespeople, but I'll bet I have as many and perhaps more engaged, two-way business conversations on any given day than those that strictly cold-call do.
I'm not anti-cold-call, and I have colleagues who currently have amazing success with cold-calling. I've just developed a prospecting method that works great for me and many other professional salespeople.
Profitable business development requires a multi-pronged strategy that starts with gathering "intelligence" and data on your target market and the decision-makers within it. Then you build real relationships with them, real two-way relationships developing equal business stature. When you have genuine relationships with your prospects, guess what happens? They take your calls. Sometimes they even call you with relevant questions and trust your answers to be in their best interest.
Here's how it works:
1. Obtain your target market data: First, you need current human data for your target market. We use ZoomInfo at Sandler Training and there are other subscription databases such as D&B Hoovers and SaleRipe. These cloud-based programs are rich with contact information and human resource intelligence on the key players in just about every industry out there.
2. Build your LinkedIn profile and connections: Now that you have your prospect names and contact information, you need to establish a connection, and LinkedIn enables you to approach almost any fellow professional in a way that's anticipated and welcomed. The key to success is your profile. Include a great picture! Make your profile shout experience and value.
Next, reach out for new connections including sales prospects from your database. Lots of salespeople get this part wrong because they try to sell the minute a connection is granted. Don't do this! It will only brand you as a LinkedIn spammer or aggressive salesperson having no regard for people who don't buy. Instead, learn what you can about your prospect connection and then write a relevant personal note with your connection request. This works wonders for adding targeted connections to your network.
3. Use a CRM to manage relationships: With a customer relationship management tool, you can categorize and assign estimated values to each prospect and maintain more accurate sales forecasts. We use SalesForce.com, and there are many other fine CRM products, such as PipeDive and Sugar. The key is to have one that works for you and use it every day.
4. Manage your sales campaign: The most vital key performance indicator in sales is the number of first conversations or first appointments with qualified prospects. This is because without a steady pipeline of new relationships in some stage of dialogue, there are no pending deals to close.
I reach out primarily using LinkedIn and personalized emails. Direct messages on LinkedIn often lead to direct emails where we can begin a more formalized business-to-business dialogue.
It might take several more calls, inmails and emails before we actually talk for the first time. Usually by this time, the prospect is happy to discuss their business and they begin to reveal pain — the pressing issues they face and want solved. The natural next step is to meet in person and discuss their specific problems and the corresponding solutions we can bring to the table. Now we are in the lead position.
5. Enjoy the results: Having managed the relationship to this point, the prospect is comfortable talking about budgets and appropriate service levels. Moving forward feels like an easier decision for the client and soon we're doing business. This kind of prospect journey is a repeated scenario in my sales career.
Keep in mind that every prospect note, conversation or other "touch point" gets recorded in our CRM. That way, I can immediately refresh my mind with a detailed history of my prospect relationships before making each progressive move toward new client relationships.
Whichever way you like to prospect for new business, it's important to have a system that works for you and use it. For you salespeople who hate cold-calling, maybe the warm relationship approach will heat up your prospecting results.
Stacia McMillan, a sales associate at Sandler Training-Manchester, can be contacted at 603-232-1520.