Pool to close for lifeguard's memorial service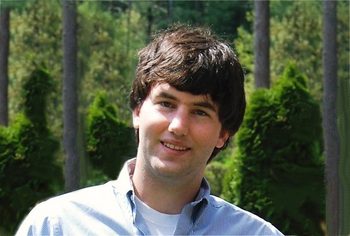 NASHUA – Lauren Young envisioned Tyler Coffey as a head lifeguard and was grooming him to be just that. Now, she will never be able to complete that job.
Coffey, 20, of 5 Horizon Circle, died early Monday morning following a skateboarding accident in a north Nashua neighborhood. The city pools will close this evening, and the Crown Hill Pool where Coffey worked will close Friday so co-workers can attend memorial services.Young, the city's pool coordinator and Coffey's boss for the last two summers, said he was always eager to take on new jobs and responsibilities.
"He couldn't do enough for you. He would jump over the moon for you," she said Wednesday, leaving the task of watching a pool packed with kids to some of Coffey's seven fellow lifeguards. "He was an all-around great kid. He was really friendly with the kids and had a very tight bond with the other guards."
Young said many of the city's 27 lifeguards, spread around three public pools, know one another well since they work and train together. The eight guards assigned to the Crown Hill Pool are especially tight following a so-far rainy summer that allowed for a lot of time to sit around talking and playing games.
"It's a huge loss here," she said. "It's been really hard for the staff. He was just a great, great guy. Lifeguarding is about being a team and Tyler always had your back."
Young said the city sent grief counselors to the pool Tuesday to help Coffey's co-workers cope with his death.
A passing motorist found Coffey around 3:30 a.m. Monday on Todd Road near Fawn Lane. He had a notable head injury, and police said they found a skateboard but not a helmet, nearby.
Coffey was a 2007 graduate of Trinity High School in Manchester and would have started his junior year at Keene State College in the fall, according to his obituary.
He was described as an "avid longboarder" and had even co-founded GreenStreetLongBoards.com, according to the obituary. He was known to frequently skateboard in the neighborhood where he was found.
He was also a fan of snowboarding, fishing and canoeing.
He was the son of J. Conrad and Laurie Coffey and had four sisters, Kaitlyn, Courtney, Hannah and Kateri, and one brother, Nicholas, all of Nashua, according to his obituary.
Police said there is no evidence that a vehicle was involved in the accident.
Coffey will be buried at St. Patrick's Cemetery following a burial Mass at St. Patrick Church in Nashua.