Poll finds over 75% support in New Hampshire for passenger rail
House weighing Senate-backed Bill to fund detailed study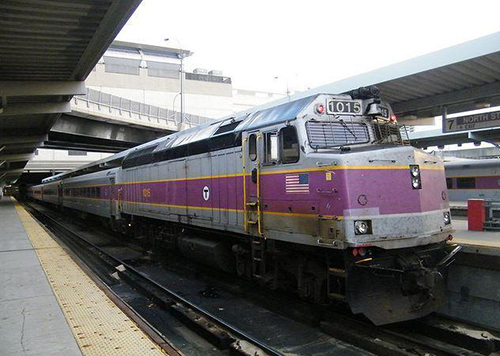 More than three-quarters of New Hampshire residents support expanding passenger rail from Boston to Nashua and Manchester, according to a survey conducted by the Saint Anselm College Survey Center.
The poll found that 75.5% of residents surveyed supported rail, with 14.5% opposed and 10% with no opinion.
"A majority of residents from every political party, gender, age, education level, ideology and county support expanding rail," said E.J. Powers, spokesperson for NH Business for Rail spokesman. "With more than 110 statewide businesses and now three-quarters of residents indicating their support, it is time for policymakers to act and take the next step in expanding rail and realizing the vast economic benefits it would deliver."
The poll results come as Senate Bill 241 makes its way through the New Hampshire House, where the Public Works and Highways Committee was scheduled to hear testimony on Wednesday.
The bill, already passed in the Senate, would allow the New Hampshire Department of Transportation to access existing federal funding to complete the project development phase of the NH Capitol Corridor Rail Expansion Project, which would run passenger rail from Boston to Nashua and Manchester.
The funding will be used to provide an analysis of engineering, environmental and geotechnical aspects of the proposal as well as a financial plan for the rail line.