Political shenanigans and remedies for the deficit
501(c)4 organizations - ideologically pure and politically damaging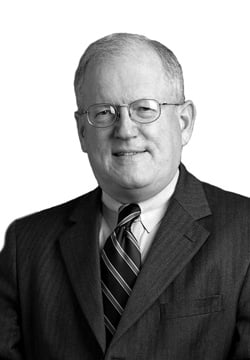 Among the most distasteful aspects of the political environment today is the mischaracterization of actions of politicians and constant attacking of them by so-called "educational" or "civic" 501(c)4 organizations like Americans for Prosperity.
In New Hampshire, two examples of the actions taken by this group are the constant barrage of mailings that come to voters in certain state Senate districts and the treatment of U.S. Sen. Jeanne Shaheen.
I live in the north end of Manchester, which is represented by Republican David Boutin, a traditional conservative, hard-working legislator who has never been accused of anything liberal. In the last session, along with many in the responsible leadership of his party, Boutin voted for a modest 4-cent increase in the gas tax and for the Medicaid expansion compromise.
Notwithstanding his generally conservative record, the mail carrier now brings daily postcards attacking Boutin as somehow an enemy of the people for having voted for these responsible actions, and in no way notes his record as a generally conservative senator.
While his votes are accurately reported, the way they are portrayed as somehow disloyal to his record, breaking promises or irresponsible is, frankly, misleading and shameful behavior. I am sure that other senators who voted the same way are being treated in equal fashion in their districts, which is equally unfair.
On television, the same organization is running ads attacking Senator Shaheen as having "cast the deciding vote" for Obamacare. No one cast the deciding vote, as all votes are equal and cumulative, so any senator could be accused of having "cast the deciding vote."
In the same ad, we are told, "we have lost access to many of our hospitals in this state." It is true that Anthem, the initial sole provider of insurance under Obamacare, has a network excluding 10 hospitals for that fraction of the population who use it. But to give the impression to all citizens that they have lost access to hospitals when the vast majority are insured by other than the insurance product that restricts hospital access, is a scare tactic, misleading and inaccurate.
With additional insurers on the marketplace, all hospitals in the state will be included in many of the networks so that no citizens need be deprived of access to any hospital.
In any event, whether one agrees with Obamacare or not, the attacks on Senator Shaheen are just plain wrong.
The political environment demonstrated by the above examples and the habit of giving most incumbents extreme opponents, was cited by former U.S. Sen. Judd Gregg and former Pennsylvania Gov. Edward Rendell, co-chairs of Fix the Debt, at a "Forum on the Future" presentation at St. Anselm College.
Gregg and Rendell made a compelling presentation to those in attendance of the need to get deficits and debt under control, although largely they were "preaching to the choir."
Rendell indicated that by the end of this decade, 17 percent of the federal budget will be spent on interest on the debt. His prescription for fixing this situation was to fix entitlements and Social Security.
Rendell said age limits need to be raised, means-testing needs to be applied and revenue enhancement measures need to be added to the mix – all as recommended by the Simpson-Bowles Commission several years ago.
He stated we need to adjust taxes so that companies and individuals are given incentives to invest in the United States, creating jobs and a better economy. We need to invest in the infrastructure of the country to make us competitive and create additional jobs, an investment that will pay for itself in increased tax receipts. We need to change the consumer price index formula on entitlements to slow the rate of growth of benefits.
Gregg echoed Rendell's thoughts. He said that notwithstanding recent feelings that the deficit is shrinking, the problem is not going away, and in fact it is growing as the gap between increased spending and decreased revenue grows. The national debt has doubled over the last five years and will triple by 2021 to $17.4 billion if nothing is done to reverse the trend.
Gregg pointed out that the unfunded liability for entitlements over the next 75 years is $85 trillion, which is more than the $55 trillion net worth of all Americans. While that may or may not be an apples-to-apples comparison, it is a sobering amount of money.
Gregg and Rendell are good examples of politicians with courage, but as they are out of office, it is up to the rest of us to press those seeking to represent us in the Congress on these important issues. It is also up to us to ignore the rantings of the ideologically pure but politically damaging 501(c)(4)'s that hammer responsible representatives who have the guts to take action.
Brad Cook, a shareholder in the Manchester law firm of Sheehan Phinney Bass + Green, heads its government relations and estate planning groups.