Plymouth State hosts fitting memorial for Ray Burton
Public service scholarship is an appropriate way to remember the North Country icon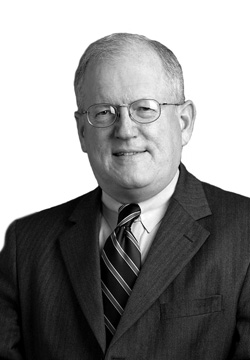 As a proud graduate of the University of New Hampshire, I am constantly amazed at its progress. Two other components of the University System of New Hampshire, Plymouth State University and Keene State College, however, are also significant institutions of higher education in New Hampshire and recent reminders of that deserve recognition.
At Plymouth, President Sara Jayne Steen, a gracious and talented leader, was instrumental in working with a distinguished alumnus of PSU, the late Raymond Burton, the longtime executive councilor who died in November.
Burton, an educator by training, asked that his memorial be a public service scholarship at his alma mater. President Steen, acting quickly, personally worked to make sure that Councilor Burton's wishes were put into action prior to his death.
The scholarship is the Honorable Raymond S. Burton '62 Public Service Scholarship, an endowed scholarship for PSU students from New Hampshire who aspire to public service. In addition to the scholarship, Plymouth State is establishing a Raymond S. Burton Collection in the Lamson Library's Spinelli Archives and Special Collections, which will house Ray's papers and memorabilia, appropriately residing in his beloved North Country.
Also significantly, Burton picked his alma mater for his public memorial service, which will be held on the Plymouth State campus on Dec. 14 in the Hartman Union Building and will be followed by a reception.
As President Steen noted, Burton was unique and will be missed by all in the North Country and all in New Hampshire. However, her actions in memorializing him are not only appropriate but show personal sensitivity.
Those wishing to make contributions to the Burton Public Service Scholarship can do so by mailing them to the Office of University Advancement, Plymouth State University, 17 High St., Plymouth, N.H. 03264.
The reason the scholarship is so fitting is that Burton took in interns from educational institutions throughout his career and helped hundreds of political science students appreciate the practical side of public service. Many of them have gone on to serve in government and public office.
*****
Meanwhile, in Keene, great work on design and high-tech manufacturing are going on in what otherwise might seem "just" a good liberal arts institution.
Recently, Dan Henderson, corporate relations officer at Keene State, invited me to tour the college's Sustainable Product Design and Innovation Program (SPDI) Center. This fascinating facility, housed in the same building where the architecture program is located, takes students enrolled in the program from the idea stage to design concept, to actual design, to three-dimensional model building using a 3-D printer. Students use sophisticated design software and digital manufacturing technology.
Students also work with local businesses in the manufacturing process to help design products that they need, which in turn gives the students the experience they have to perform in the real world. Not incidentally, when they graduate, these students are ready to go to work for such companies without further training.
Keene SPDI students have received increasing recognition and have obtained national proficiency certifications, and, indeed, two students were selected to demonstrate their work at the Council of Public Liberal Arts College Annual Conference in 2013, a noted achievement putting this program on the map nationally.
In New Hampshire, high-tech manufacturers often complain that they cannot find qualified graduates to fill open positions. The SPDI Center at Keene is helping to bridge that gap.
Keene State has a cooperative program with River Valley Community College, and together they are meeting needs of the manufacturing sector in New Hampshire.
*****
Speaking of needed innovations and employment, and the need in New Hampshire for an economic plan, the Business and Industry Association of New Hampshire, for which this writer serves as secretary, rolled out its Strategic Economic Plan for New Hampshire on Nov. 18.
The plan, product of much work and financial investment by the BIA, is the culmination of an effort that has taken the better part of a year. It covers all sorts of topics, including business growth, retention and attraction; education, workforce skills and labor pool; energy; fiscal policy; health care; infrastructure; natural, cultural and historic resources; regulatory environment; and workforce housing. It summarizes the challenges New Hampshire faces compared to other states, lists key measuring devices to see how we are doing and puts forth specific strategies to make New Hampshire again a place with a real "advantage."
Jim Roche, BIA president, noted that the BIA cannot implement such a plan alone, but needs the help of other organizations, politicians and citizens. However, the plan is a valuable document, a terrific effort and holds great promise for the state, which needs to regain its economic leadership in the Northeast.
Brad Cook, a shareholder in the Manchester law firm of Sheehan Phinney Bass + Green, heads its government relations and estate planning groups. He also serves as secretary of the Business and Industry Association of New Hampshire.