Please, steal these ideas for reforming the Secretary of State's Office
Through legislative and administrative action, New Hampshire has a chance to strengthen and modernize the office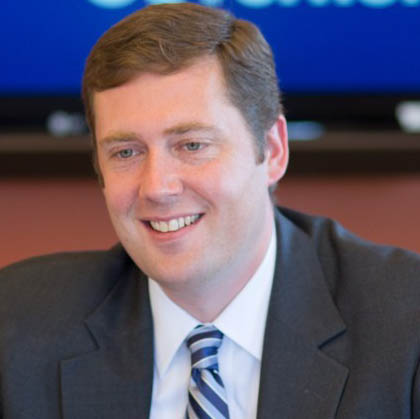 Campaigns are about ideas. This year, I heard thoughtful policy ideas from hundreds of lawmakers about how we can bring new accountability, modernization, and oversight to the Secretary of State's Office.
I lost, but these ideas are more important – and, sometimes healthy competition surfaces good ideas that can transcend campaigns. In that spirit, here are a dozen specific, nonpartisan proposals I heard which could strengthen the work of the office. Any or all could be completed in the next two years without any significant new funds.
The first set of policies can be enacted by legislative action alone. The Secretary of State works as an officer of the legislative branch – that is, he works for legislators and not the other way around. Legislators could:
• Audit the SoS Office: The last SoS audit, 11 years ago, identified 30 significant deficiencies. An independent follow-up from the Legislative Budget Assistant is overdue. New legislators can require this, immediately.
• Require rulemaking from the SoS Office: Typically, state agencies submit formal rules to legislators to lay out their plans for how to operationalize laws. The Secretary of State's Office declines, sometimes causing confusion for its customers and arbitrary interpretations of law.
• Fast-track town meeting blizzard fix: We shouldn't risk a third year in a row with confusion between towns and the state if another blizzard hits – but the regular legislative calendar would solve a problem in May that we might face in March. This winter, legislative leaders could accelerate their consideration of legislation restoring some local control.
The second set of policies require only administrative action by the Secretary of State's Office, without any new laws:
• New website: It must be secure; built in responsive design for mobile an tablet browsing; written in plain language, without broken links; and with clear and correct election results and sample ballots. Funds already are available in our Help America Vote Act-funded account which may be used for hardening election-related IT infrastructure like this.
• New ballot tabulators: 89.22 percent of New Hampshire ballots are counted by machines; many cities and towns have 15-year-old or older tabulators but are waiting for the SoS Office to allow certification of any currently-available replacement model.
• Publish customer service metrics for each of the seven SoS divisions: How many new businesses were established in New Hampshire last year? The year prior? How many incoming calls are satisfactorily resolved in each of the office's divisions?
• End SoS testimony in favor (or against) controversial election law changes: The SoS Office's recent advocacy for a specific and controversial legislative agenda is helping no one; legislators are better served by facts, not opinions. And Court orders regarding these laws must be followed, always.
Finally, is a set of policies requiring new laws:
• Nonpartisan redistricting commission to end gerrymandering: Our state has divided government, in which two parties share control until 2020, so it's the perfect time to pass a redistricting plan fair to all. If it doesn't pass now and either party sweeps in 2020, this chance may be lost for a decade.
• Oversight of spending financial settlements: Today, any funds won by the Attorney General's Office in any civil judgment or settlement cannot be spent until the spending plan is authorized by the Fiscal Committee – but settlements won by the Secretary of State's Bureau of Securities Regulation are exempt from this oversight. In the past decade, millions have been distributed by invitation only, without competitive bidding. RSA 7:6-e should be amended to include the Secretary of State's Office too.
• Election audits: Nine in 10 New Hampshire ballots are counted by machines; a random or risk-limiting hand count audit of a small number of ballots in each election would strengthen integrity and deter attempts at interference.
• No-fault absentee voting and automatic voter registration: We've seen varied enforcement of New Hampshire's current absentee ballot restrictions in recent elections. Dropping the convoluted restrictions on who can access an absentee ballot would bring New Hampshire in line with the 31 states that allow this, including Maine and Vermont. Adding automatic voter registration would clean up our voter rolls, shorten Election Day lines, and save town and city money spent on data entry. Fifteen states, including Vermont and Massachusetts, have passed it across party lines.
It was my privilege to run for this office. I hope the ideas which this campaign surfaced continue to march forward, and I'm ready to help that effort as a private citizen in any way I can.
Colin Van Ostern of Concord is a former executive councilor who was a candidate for secretary of state in 2018.