Planning for and navigating an IRS audit
Being an informed taxpayer will help you through the process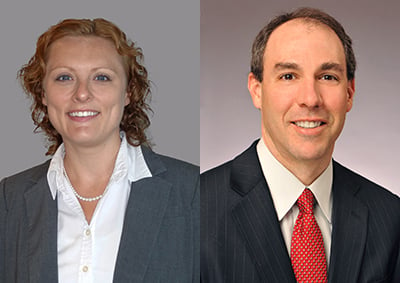 As we approach another year-end, planning for taxes moves up in many readers' priority lists, and we explore accelerating expenses, deferring income and other tax-reducing plans. IRS audits can affect any small business, though, and we should not overlook planning for those as well.
So what should a small business plan for in terms of taxes and audits as it starts to close out 2014? Which companies should expect to see the auditors?
According to the Internal Revenue Service Oversight Board, the IRS has three long-term goals: improve service to make voluntary compliance easier; enforce the law to ensure everyone meets their taxpaying obligations; and invest for high performance in people and technology. The IRS is under increasing pressure to maintain these long-term goals with fewer resources. Sequestrations, shrinking budgets and a decrease in technological infrastructure have caused the IRS to sacrifice its long-term goals for short-term sustainability.
Some of the effects of a shrinking budget are quite noticeable, such as extended wait times across IRS communication channels, including taxpayer hotlines, and increased taxpayer identity theft and fraudulent refund claims. In addition, a decrease in IRS audits has taken place across all levels of income and entity types.
The IRS has tried to increase this percentage by utilizing correspondence exams, under which a taxpayer is notified by mail of any challenges or changes to the taxpayer's account, instead of in-field audits.
Taxpayers should expect IRS audit rates to continue to decline, but that does not mean that small businesses or individuals are invincible.
According to the IRS Data Book, individuals with high adjusted gross incomes and businesses with high dollar levels of assets have a higher likelihood of being chosen for IRS audit. Those are not the only methods by which the IRS selects returns for audit, though.
While some returns are selected at random by the IRS, others are selected due to computational errors; unusually large deductions, such as charitable donations, or meals and entertainment expenses; large deductions that exceed related income; or a mismatch between what is reported on the return and what is reported to the IRS on Forms W-2 or 1099.
For this reason, it is important that taxpayers review returns for computational errors and omitted information prior to filing.
In good order
What happens if you find yourself under audit? Here are some tips to help you through it:
• Confirm that any notices are legitimate. Identity theft is on the rise and you need to remember that the IRS will NEVER contact you by email or initially by telephone. To determine if the notice is legitimate, you can call the IRS directly at 800-829-1040 (for individuals) or 800-829-4933 (for businesses).
• Be professional and cooperative with the auditor. Making it difficult for auditors to do their jobs will only frustrate them and cause them to be less accommodating than they would be otherwise.
• The IRS auditor will reduce nearly every request to a formal, written Information Document Request. Be responsive and provide the requested information in a timely manner. If the request seems unreasonable or problematic, discuss it with the auditor immediately and work to find a solution. Do not just ignore or delay your response.
• Provide only the information that the auditor is requesting. Do not provide extraneous or unrequested information. You want to be forthcoming without providing information that will lead to more questions.
• Make sure you have your facts. Do not rely on conversations; provide important data and facts in writing so that you have an opportunity to confirm and communicate it in an accurate manner.
• If you have a disagreement with the auditor that you cannot resolve, you can speak to the assigned IRS case manager about your concerns.
• Keep your records in good order and maintain them as frequently as possible. Organizing expense receipts and invoices by month as well as grouping copies of checks received with the related deposit slips are some helpful ways to stay on top of all the paper.
• The audit may extend to other years or to related entities. For example, should an S corporation return be audited, the agent may request to look at the flow of information to the owners' tax returns. Only provide this information if formally requested, as discussed above.
• At completion of its own exam, the IRS often will also issue a report to the tax authorities of the respective state(s), including any adjustments or finding of an audit. Also, in some cases it is the state, rather than the federal government, which initiates an audit, and the tips described above apply to them as well.
Many audits conclude with a "no-change" letter after the auditor has confirmed the information shown on the return. To get to this result, have your information in good order, work with the auditor to provide sufficient information in a timely manner, and know when to seek the input of your tax advisor.
Jaclyn Johnson is a CPA at the accounting firm of Baker Newman Noyes. Karl A. Heafield is a CPA and principal of the firm.