Planet Fitness among top 10 franchises on Entrepreneur list
New Hampshire-based company hits No. 7 in Franchise 500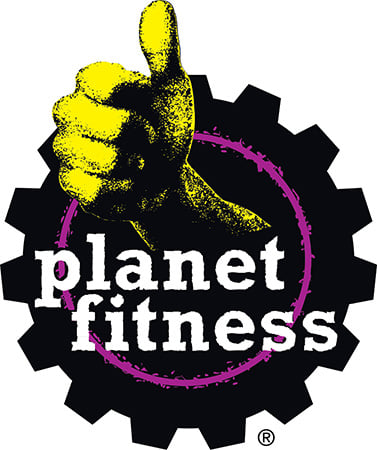 Hampton-based Planet Fitness has climbed into the top 10 on the Franchise 500, a list compiled by Entrepreneur magazine.
The chain of fitness centers is now ranked at No. 7, up from 21st, jumping ahead of such brand names as Pizza Hut (16), Ace Hardware (13) Baskin-Robbins (12), 7-Eleven (10) and Great Clips (8).
The rankings are based on cost and fees, size and growth, support, brand strength and financial strength and stability. Planet Fitness gets high mark for its size – 12 million members and more than 1,600 stores – and its growth rate. Third-quarter revenue was up 40 percent over the same quarter last year, to $136 million.
Entrepreneur is also impressed that Planet Fitness mines its data, not to sell but to forge partnerships with such companies as Reebok and a member discount campaign with Audible.
Another plus for potential franchisees: There is not much inventory to track, and only two to five employees are needed to operate a gym at one time. In addition, land acquisition costs are relatively low, thanks to many vacant retail spaces. Fees are relatively low too, all resulting in an average profit margin of 39 percent for a franchisee, according to the company.
Those last words are important, since much of the data used in the Entrepreneur list is based on a survey of franchisors, with slightly more than 1,000 responding. Thus only the top 500 of those that participated are included. Entrepreneur says it vets the data and some of the rankings are based on audited financial statements. Entrepreneur has this pretty much down to a science at this point. It is their 40th such survey.
Planet Fitness, which started in 1992 when it acquired a struggling gym in Dover, started franchising in 2003, and it now has 1,646 stores, 68 of which are owned by the company.
The ranking, the company said in a statement to NH Business Review, "is a testament to the strong demand for what Planet Fitness offers (affordable fitness in a non-intimidating environment), continued strong financial performance, growth of the brand, and the support we provide our franchisees."
Planet Fitness went public in August 2015, priced at $16 a share. The stock's price was at $58.19 at the market's close on Tuesday.