Plan before you hit 'Send'
Seven steps to creating an organizational communication plan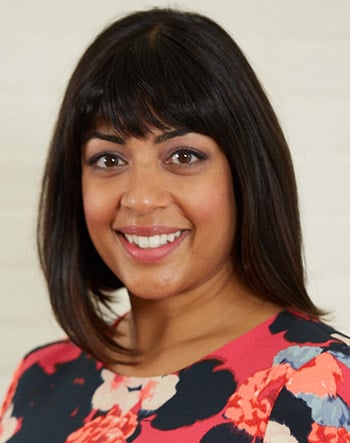 The humble "Send" icon: Before email and text communication became ubiquitous, nobody could have imagined the omnipotence of a picture of an envelope.
Yet, with a single touch, this icon can create or destroy in mere seconds. Like many other things, however, our daily interactions with the Send icon has desensitized us to its mightiness. And typically, it isn't until something goes wrong that all hands go on deck and it is scrutinized. Meetings are held. Policies are written. Apologies are made.
You'll appreciate, therefore, why I urge you to dedicate time to revising or creating an organizational communication plan. Why? Because of the Four R's of business operations: revenue; reputation; relationships and risk.
Every single communication via computer or device with a client, partner or employee can influence these four R's. Great communication plans build new business opportunities, evangelists, goodwill and devotees. They can prevent misunderstandings or misinterpretations thus keeping relationships and people out of harm's way.
Simply put, great plans mean great results. Consider the following when working on yours:
1. Tell people what you're doing. Top-secret change implementation exercises that impact teams but do not involve them are rarely well received. Not to mention that telling people will help you hold yourself accountable. Tell people what you're doing, why you're doing it and prepare them for the possibilities.
2. Document (on paper) both perceived and proven digital communication pain points within your organization. As a manager or principal, you likely already know whether there are recurring issues which require frequent mitigation.
Here are four highly common examples I hear often:
• Delays or problems caused by sending emails in lieu of making a phone call
• Consistently poor spelling, grammar, or writing skills
• Heat-of-the-moment responses
• Slow or inconsistent response habits
3. Interview people who you believe may provide objective feedback. Former or existing clients or employees whose opinions you trust are excellent options. Ask them:
• Have you had experiences with me or my team as they pertain to email, text, or phone which you think I should know about?
• Have any noteworthy interactions with my team resulted in you making decisions or judgments about me, my team, or my business?
• Do you have any recommendations or advice as it pertains to our communication practices?
4. Perform quality assurance research. Ask your employees or peers to BCC you on emails, sit next to them while they're making calls, etc. If done in a non-threatening and positive way, this can be a profound learning opportunity for both parties.
5. Document the plan. Steps 1 through 4 will have outlined what needs to be done differently or better. Start at the very beginning and document everything that should occur before you or your team hit Send. Including when you should not hit send and pick up the phone or schedule a meeting, instead.
6. Define and measure success. Once in flight, this project can't be left unsupervised. It must be monitored regularly. Weave pieces of the plan into performance reviews, include it in customer or client surveys, or find other means to stay on top of progress.
7. Be prepared for roadblocks. Change is not always an easy process to manage. A couple common issues which I have seen derail organizational change are:
• Making time commitments. My process as outlined above requires dedicated and focused time. I do not recommend, once started, that long stretches of time pass where no action is taken. Weigh the impact of recurring communication issues on your bottom line, and time your project accordingly.
• Remaining objective may prove to be a challenge. You know who the players are, their competencies, their gaps, etc. This may help, or this may hurt. If you believe that performing such a task yourself will disrupt performance or relationships, consider working with an outside consultant. As I've said before, help is helpful.
Ultimately, you may not need to go through all seven steps suggested here. Even if you stop halfway through, I have a feeling that next time, before you hit send …
Pubali Chakravorty-Campbell, a business operations and training consultant for Human Resource Partners, can be reached at 603-749-8989 or pubali@h-rpartners.com.