Pignatelli, Bragdon add to list of State House exits
And the legacy and service of Child Health Services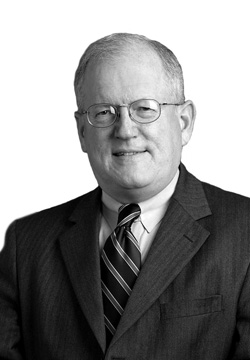 As reported in the last column, spring of an election year brings announcements of those retiring from elective politics, and that trend continued over the last two weeks.
Notably, Executive Councilor Debora B. Pignatelli of Nashua, a Democrat who serves District 5, announced that she would not seek re-election due to a temporary medical situation that was not further defined. Pignatelli, who previously served in the Legislature, was an executive councilor from 2005 to 2011, having lost to former Republican Councilor David Wheeler for the 2011-2012 term.
Diligent and personable, Pignatelli faithfully represented the towns and cities of the southern tier, from Nashua to the west. She will be missed, and it is hoped that whatever the medical situation is, it indeed will be temporary.
Former Senate President Peter Bragdon of Milford also announced that he would not seek election this fall.
Bragdon stepped down as president of the Senate when he took the helm of the Local Government Center, now HealthTrust. At the time, possible conflicts were raised between service in the Senate and heading HealthTrust, which serves so many governmental units. Bragdon was straightforward in admitting that while the dual roles could be handled in the short term, doing so over a long period of time might prove problematic.
Bragdon, a longtime school board member in Milford and former state representative, is universally admired by members of both parties as a fair and friendly member. He is a former high-tech business owner and the high esteem in which he is held was demonstrated when Democratic Party Chairman Ray Buckley said of this conservative Republican, "For over 20 years, Peter Bragdon served the people of his community, district and state with honor and a tireless work ethic. I wish him success and all the best in the next chapter of his life."
I could not have said it better myself!
*****
The health of children in New Hampshire gets a lot of press. New Hampshire gets credit with being consistently among the top states for children's health, safety and environment.
One of the primary reasons for optimism in the face of populations in which this status is not necessarily true is Child Health Services of Manchester. That fine organization, founded by the late Dr. Selma Deitch as her cause and mission, celebrated its "Morning Matters" breakfast on May 7.
Attendees were reminded of pediatrician Deitch's legacy, as speakers cited her determination to bring services to poor children in Manchester over the years.
Guest speaker was Dr. Judith Palfrey, the T. Barry Brazelton Professor of Pediatrics at Harvard Medical School and a senior associate in medicine at Children's Hospital of Boston.
Energetic and clear, Dr. Palfrey is a leader in providing a "medical home" for children. This concept is one that assures that each child has a full array of services for his or her medical, social and educational needs.
She complimented New Hampshire as having one of the highest levels of medical homes in the country (49 percent of children here have one). However, she pointed out that in areas of poverty and where minority children live, the percentage is far lower, and without organizations like Child Health Services, there would be a worse problem.
Dr. Palfrey told the story of a child with "brittle bone disease" who lived on the seventh floor of a walkup in Massachusetts. When a member of the medical home team visited and saw that the child was being carried seven stories by parents who also had their arms full of groceries, the social worker went to the landlord and had the family moved to a first-floor apartment. The number of hospital visits for the child went from one a month to one a year. This was just one example of the importance of knowing a child's entire living situation in treating the child.
Child Health Services has struggled over the years with funding. Currently, it is in the last stages of a merger with Manchester Community Health Center, which will strengthen both organizations and bring integrated services to children in the Manchester area. However, events like the "Morning Matters" breakfast remain critical to raise funds to provide services not funded by Medicaid or other governmental programs.
Finally, at the breakfast, Cindy Lafond, a former client of Child Health Services and now a supervisor at the Manchester YMCA, told the story of four young children and their 26-year-old parents who years ago went to Child Health Services and received medical service but also the encouragement to move up in life.
Ms. Lafond recounted that after Dr. Deitch was told that they ran out of orange juice whenever their money ran out, oranges, orange juice and orange products began to appear daily on their front stoop, to the delight of all. What a legacy, what great service, and what a need! Child Health Services deserves our support – and gratitude!
Brad Cook, a shareholder in the Manchester law firm of Sheehan Phinney Bass + Green, heads its government relations and estate planning groups.