Physician shortage tops concerns of state's health centers
Medicaid expansion, ACA repeal add to 'great uncertainty'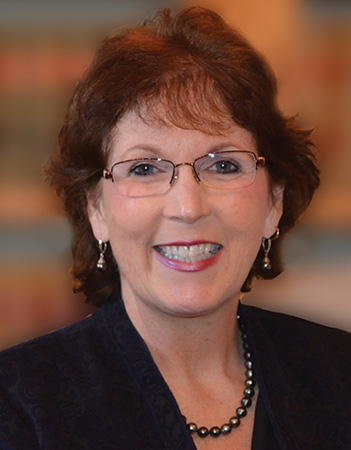 New Hampshire faces a dire shortage of primary care doctors, so this is time to add, not cut, federal and state health care funding. That was the message the state's community health centers tried to send to state lawmakers at a Concord breakfast meeting sponsored by the Bi-State Primary Care Association on Wednesday.
The state has at least 134 provider vacancies throughout the state, according to Tess Kuenning, CEO of the association, and would need to add about $2.2 million to a student loan reimbursement program for providers to get a shot of filling at least some of them.
It's one of several things that could be done locally in face of the "great uncertainty" the state's 16 community health centers face, said Kuenning.
The centers, however, have been reeling after taking a 40 percent cut in their state contracts for funding such things as transportation, translation and nutrition services. The cuts were made to balance the state budget during the recession, but have never been restored.
The loss of funding has been partly offset because of the health centers now have a greater number of insured clients, thanks to the Affordable Care Act and the accompanying Medicaid expansion in New Hampshire. But both are now in jeopardy, she said.
Medicaid expansion works, noted Sen. Jeb Bradley, R-Wolfeboro, Senate majority leader, who spoke at the breakfast after Kuenning.
"It provides access for 50,000 people that would fall through he cracks," he said. "That's a lot of people with access to primary care, and that's not even talking those with substance abuse issues."
But Bradley addressed the audience members' concerns by urging them to "take a deep breath and a time out," since expanded Medicaid remains in place until the end of 2018 – and a vote to continue the program will take place sometime before that. And, he said, if the federal Medicaid program changes to an adequately funded block grant system, "we might even have a better program" with more flexibility to meet the state's needs.
Loan repayment program
An even more dire threat to the health centers is the possible expiration in October of 70 percent of federal funding for the centers – and that would cost the New Hampshire centers $12 million – a "devastating" loss, said Kuenning. "The safety net as we know it would not exist," she said.
The state could help by urging continued federal funding, insuring that expanded Medicaid continues, by restoring $2.5 million to support primary care and adding $1 million for dental care.
But Kuenning spent much of her time discussing the state's critical need for health care providers.
In a survey of health centers, hospitals, private practices and community health centers conducted by the association's Provider Recruitment Center, 134 vacancies were reported, 76 of them in primary care, 41 in behavioral health, 12 in substance abuse services and five specialists. (The number of vacancies is probably larger, considering that some of the state's largest health organizations did not respond to the survey.)
Hillsborough County, the state's most populous county, had the most vacancies, 47, followed by Coos County, the state's least populated county, with 25.
Another $2.2 million in funding would mean 48 more providers would have access to the State Loan Repayment program, which offsets as much of $75,000 in loans for a full-time doctor, dentist or psychiatrist who works in the state at least three years, with lesser amounts for other providers.
Currently, there are 69 providers in the program, but there is no money to cover additional providers unless additional funding is approved.
"We really need state loan repayment," said Kuenning.