People and Property: NH Real Estate and Construction News Rundown
Litchfield announces Laconia, Contoocook deals … and more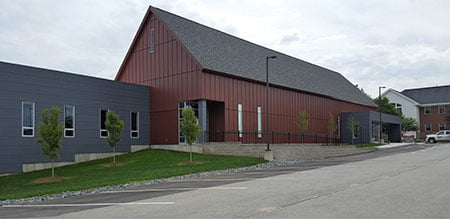 Quantum Construction Consultants, Concord, has announced that Taylor St. Peter has joined the firm as a project engineer assisting in roadway and bridge design.
The sale of the convenience store at 17 Lexington Drive, Laconia, has been announced by Brenda Litchfield of Concord Commercial Real Estate, who represented the seller, Sharen Fuller, in the transaction. The buyer, Dave Leclerc, has been operating the store and gas station for the past several years. He and Swimming Dolphin LLC were represented by Kevin Sullivan of Weeks Commercial, Concord. Attorney Simon Leeming of Preti Flaherty facilitated the closing. According to public records, the property sold for $456,250.
Litchfield also was involved in the recent sale of 881 Main St., an eight-unit residential property in Contoocook known as the Davis House. She represented the seller, Louisa Porter, in the transaction. Financing was provided by Sean Skabo of Merrimack County Savings Bank and attorney Mark Dunn facilitated the closing. According to public records, the property sold for $454,000.
VeraniCARES, Berkshire Hathaway HomeServices Verani Realty's philanthropy and social development initiative, recently donated $750 to the nonprofit Hope for NH Recovery to support people and families in recovery. Hope for NH Recovery operates statewide and has five centers that offer a variety of weekly meetings, including mutual support groups, faith-based groups and more.
Littleton-based Affordable Housing, Education & Development (AHEAD) has announced the appointment of Alison Cooper Chisholm to its board of directors. Chisholm, a Littleton resident, is currently acting executive Director at the Women's Entrepreneurial Network, or WREN, also based in Littleton.
Brent Metzger, who recently relocated from Colorado to New Hampshire's Lakes Region, has joined the Meredith office of Roche Realty Group.