People and Property: NH Real Estate and Construction News Roundup
Construction Ethics Award nominations sought, BFA aids Keene firm's HQ renovation … and more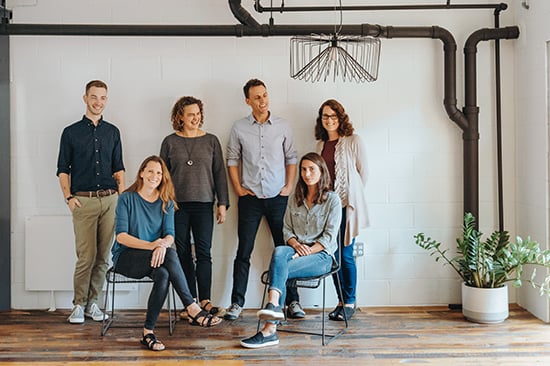 Portsmouth Advocates, a program of the Portsmouth Historical Society, will hold its annual awards ceremony from 5:30 to 7 p.m., Thursday, Nov. 21, at Discover Portsmouth, 10 Middle St. The awards are presented to individuals and projects that enhance the city's historic character.
This year's honorees are:
Michael and Peter Labrie for their work on the YMCA Building, Congress Street facade
Blair and Jan McCracken for their work on Tibbetts House
Charles Seefried for his work on the Larkin-Rice House; and to the Fabbricatore Family for their work on 177 State St.
Save St. Patrick's School Team and the Wentworth-Gardner board of directors for preservation planning and advocacy
John Schnitzler, who will be presented with the Arthur J. Gerrier Memorial Award, which is given to an individual who is committed to serving the historic community.
Robert Thoresen, who will be presented with the John Grossman Memorial Award, which recognizes an individual who makes a reality of an organization's mission by bridging the theoretical and the practical.
Elizabeth Dinan of the Portsmouth Herald, who will be presented with a special recognition award for her reporting coverage of Creek Farm.
Nominations are being sought through Friday, Dec. 20, for the 24th annual New Hampshire Construction Industry Ethics Award, which recognizes individuals, businesses or organizations that demonstrate a commitment to upholding the highest ethical standards in construction. Nomination guidelines can be obtained by contacting the award's steward, Plan NH, at P.O. Box 1105 Portsmouth, NH 03802; 603-452-PLAN or r_leblanc@plannh.org.
The New Hampshire Business Finance Authority has provided a $210,000 loan to Paragon Digital Marketing that will help the firm complete renovation of its new headquarters in Keene. Paragon, which provides online-focused marketing services, is expanding into a former church building in downtown Keene. The building, constructed in 1869, had been vacant since 2010 and needed significant renovations. Paragon expects to add 12 full-time positions, according to the BFA.
Jackie Whatmough has been elected chair of the board of commissioners of Concord Housing + Redevelopment. Whatmough, who retired in 2016 as Concord's director of human services, has been on the board at CH+R for two years. In addition,   Peter Berger has been elected as vice chair of the board.
Gilford-based C-Store Investments and Petro Realty Corp. of Hingham, Mass., both consulting firms that provide advisory services to the New England convenience store industry, have announced their merger. The firms' services are designed to help convenience store owners, oil companies and investors maximize sales proceeds, divest from poorly performing properties and assist with mergers and acquisitions.