People and Property: NH Real Estate and Construction News Roundup
Preservation Alliance presents Achievement Awards, TFMoran earns SENH honor … and more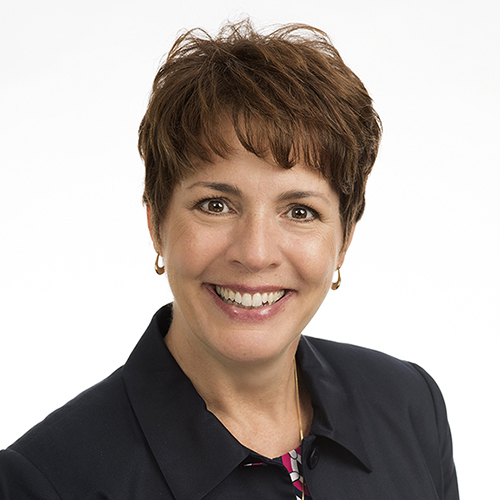 AmeriHealth Caritas New Hampshire, a managed care organization that will begin serving New Hampshire Medicaid enrollees in September, has leased 22,0000 square feet in the Sundial Center at 25 Sundial Ave. in Manchester. Some employees are expected to begin working in the space in June, the company said, with full occupancy expected in September.
In March, the Executive Council approved contracts worth nearly $1 billion to manage Medicaid in New Hampshire, adding AmeriHealth Caritas as a third managed care company to the government-funded health care program for 180,000 low-income Granite Staters.
R.H. White Companies, the Massachusetts-based construction services and utility management firm with a facility in Bow, NH, has the appointed Jim McCarthy as president and CEO, succeeding David H. White, who will serve as chair of the board and treasurer. The company was founded in 1923 by Ralph H. White and has been led by his son Leonard H. White and most recently his grandson, David. A 34-year veteran of the company, McCarthy served as chief operating officer since 2011. (Editor's note: This item previously incorrectly stated R.H. White Companies is located in Maine. The company is located in Auburn, Mass.)
The NH Preservation Alliance recently presented Achievement Awards in recognition of outstanding preservation leadership to 10 projects and individuals in New Hampshire. They were:
Town of Hancock and First Congregational Church of Hancock for the restoration, rehabilitation and stewardship of the 1820 Hancock Meetinghouse.
Wentworth-Coolidge Mansion Commission and the New Hampshire Bureau of Historic Sites for the restoration, rehabilitation and stewardship.
New Hampshire Department of Transportation for the restoration, rehabilitation and stewardship of the Stewartstown Bridge.
Town of Washington for the restoration, rehabilitation and stewardship of the 1787 Washington Meetinghouse.
Brady Sullivan Properties for the revitalization of 34 Franklin St., Nashua as Lofts 34.
Post and Beam Brewing for the re-use of the GAR Hall in Peterborough.
Applied GeoSolutions for the rehabilitation and adaptive use of the old Durham town hall.
Berlin Historical Society for education and advocacy.
Terry Knowles for outstanding contributions to the field of historic preservation.
Center Harbor Heritage Commission for its Heritage Inventory & Online Map Project.
Brookstone Builders Inc., Manchester, New Hampshire, recently completed a company-wide first aid and CPR training program. The course, delivered by Manchester Safety Specialists, included training for dealing with a conscious choking victim, an unconscious choking victim, rescue breathing and CPR.
Deanna Caron, associate broker at Stebbins Commercial Properties, has announced the sale of 7 Route 101A, Unit B in Amherst, a 2,954-square-foot ground floor corner unit.   The unit was sold for $205,000 to Robert Moses, an attorney who will be moving his law practice to the building. Caron represented the seller, DWD Realty LLC, and assisted the buyer in the transaction.
Derek Albert has been promoted to project executive by Landry/French Construction. He most recently served
as senior project manager on the new $25.5 million Bill & Joan Alfond Main Street Commons project at Colby College in Waterville, Maine.
Bedford-based TFMoran received an Excellence in Structural Engineering Award in the Buildings category for its work on the Medicus Healthcare Solutions office building complex in Windham. The buildings each have approximately 100,000 square feet of office space and are connected by enclosed pedestrian bridges at the second floor. Each building is framed of a hybrid system of insulated concrete formed walls and steel open web floor joists, beams and columns. The building is founded on concrete spread footings. Thomas Lamb, TFMoran's senior structural project engineer, accepted the plaque at the Structural Engineers of New Hampshire ceremony, which was held at The Derryfield in Manchester.
Eugene Forbes, former director of the NH Water Division, has joined Underwood Engineers Inc. as a senior technical leader of the firm, which has offices in Portsmouth and Concord. "Gene Forbes' technical and managerial experience is a huge asset to our company. His detailed knowledge of major environmental systems throughout the northeast will further strengthen our clients," said Keith Pratt, president of Underwood.